'Hawks Wingels fractures foot in training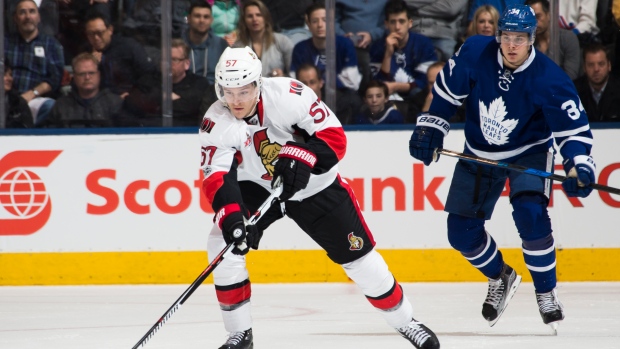 New Chicago Blackhawks centre Tommy Wingels fractured his foot during off-season training, the team's doctor said in a statement on Friday.
Dr. Michael Terry added the team expects the 29-year-old native of Evanston, Illinois to need six to eight weeks for recovery and be ready in time for training camp.
A veteran of seven National Hockey League seasons, Wingels spent all of his career with the San Jose Sharks prior to a January trade to the Ottawa Senators. He signed a one-year deal with the Blackhawks earlier this month.
In a combined 73 games last season, Wingels scored seven goals and added five assists. He appeared in nine playoff games during the Sens' run to the Eastern Conference Final.
Originally taken in the sixth round of the 2008 NHL Entry Draft out of Miami University, Wingels has tallied 53 goals and 73 assists in 373 career games.