Hextall: Flyers haven't talked to Markov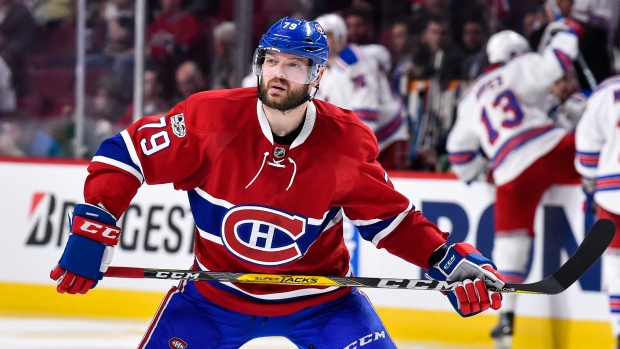 Andrei Markov may be linked to the Philadelphia Flyers in the rumour mill, but Flyers general manager Ron Hextall says in reality, the two sides have yet to even talk.
"Don't believe everything you read or hear,'' Hextall told the Philadelphia Daily News when asked about the rumours. "I haven't talked to Andrei Markov.''
Markov, who is acting as his own agent this summer, is believed to be seeking a two-year, $12 million contract.
He finished with six goals and 30 assists in 62 games for the Montreal Canadiens last season, and has 119 goals and 453 assists in 990 career NHL games. The 38-year-old has spent his entire 16-season NHL career with Montreal.
Hextall said the Flyers simply are not a point where they are looking to bring in veterans, instead they will give their younger players a chance to crack their NHL roster.
"I said with (Jaromir) Jagr the other day that was just not a direction we were going,'' Hextall added. "In saying that, I do anticipate bringing in a defenseman into training camp on a tryout in case our kids aren't ready.
"But there's a point where you have to jump in with your younger players. And if we're not there, we're close.''