Hockey in the summer? Yes Sir!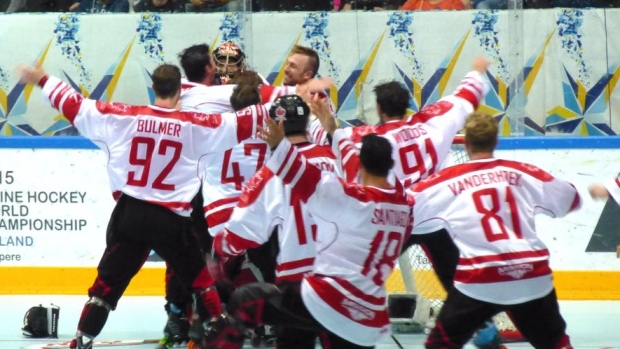 We are in the peak of summer and Canada found a way to win a world hockey championship Saturday.
Team Canada took care of the host Finns 4-2 in the final of the 2015 Inline Hockey World Championship. Pretty impressive, eh?
Here are the highlights of Canada's win over Finland and Canada's semifinal clash with Team Sweden.
Thanks to the International Ice Hockey Federation for the video.