Hornqvist, Rust, Schultz all out for Pens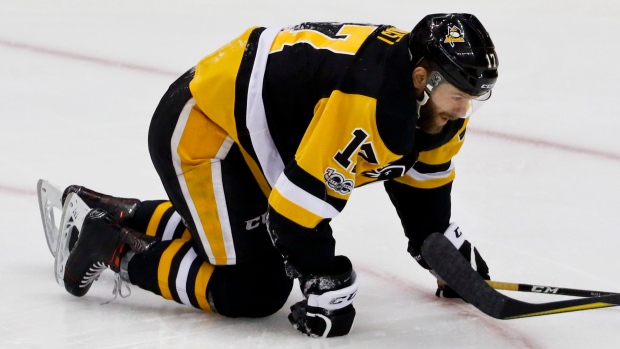 The Pittsburgh Penguins will not see Patric Hornqvist, Bryan Rust or Justin Schultz return to the lineup on Friday night.
Penguins head coach Mike Sullivan ruled out all three of the injured players for Game 4 on Friday.
Rust skated in full gear at the team's optional skate on Friday, while Hornqvist took the ice in a track suit. Schultz did not skate.
All threr were listed listed as day-to-day by head coach Mike Sullivan on Tuesday.
Rust and Schultz were both injured in Game 2 against the Ottawa Senators, while Hornqvist, who was revealed to be dealing with an upper-body injury, was scratched from Monday's Game 2 after missing two consecutive team skates and has not played since.
Rust appeared to sustain a concussion on a hit by Dion Phaneuf in the first period of Game 2, while Schultz left minutes later favouring his right shoulder after being hit into the boards by Mike Hoffman.
Sullivan also said forward Tom Kuhnhackl will not play. He has not dressed since May 8 due to a lower-body injury.