Horvat on learning from the Sedins; Canucks' outlook for next season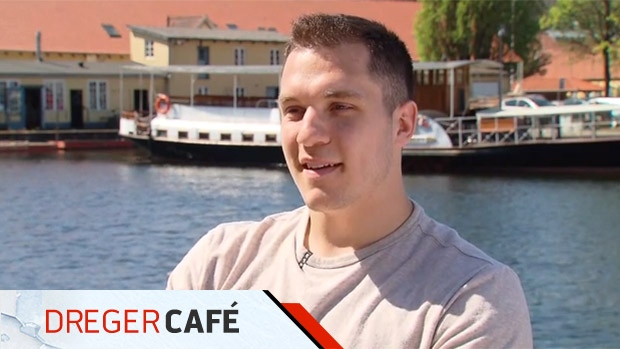 As part of TSN's extensive coverage of the 2018 World Hockey Championship, TSN Hockey Insider Darren Dreger sits down with some of the game's prominent personalities in Denmark, discussing the hot topics of the day.
In this edition of 'Dreger Cafe,' Darren goes one-on-one with Vancouver Canucks and Team Canada centre Bo Horvat.
Here are a few topics that stood out.
On the Canucks' season and what he will work on for next season:
"It was good to finish the year where we did in Vancouver with all the injuries we had. For me, I have to keep working on my game, keep working on my speed - you can never be too fast. You've seen all these guys like Connor and Barzal - how quick they are on their edges. My 200-foot game, just being that complete player you can put out in any key situations, so for me to be that complete 200-foot player is going to be important for our team."
What he learned from Daniel and Henrik Sedin:
"They've probably been the most influential people that I've ever played with, towards my game. The first year I went there, they 'won' the fitness testing - came first in everything - and Torts' (then-head coach John Tortorella) camps aren't easy and they made it seem like a breeze. I knew right then and there what it took to stay in the NHL and I went back to junior and back that summer knowing to prepare more, work harder and come to camp in great shape. Obviously, playing with them now for four years, just their leadership on and off the ice, how they handle themselves, never got into trouble, they were always postive every single day..."
On the Canucks' overall direction:
"Fans, ourselves and our organization should be really excited of what's going on in Vancouver. We've got the (Elias) Pettersson kid coming up - he's been playing very, very well. Obviously, Brock (Boeser) who's made a really big name for himself this year and I'm sure who's going to continue that through his career. We've got great goaltending - Michael DiPietro and Thatcher Demko coming up. We've got all the right keys and all the right pieces to the puzzle. Now it's just time to put it all together."