How does Lowry match up with other potential East All-Stars?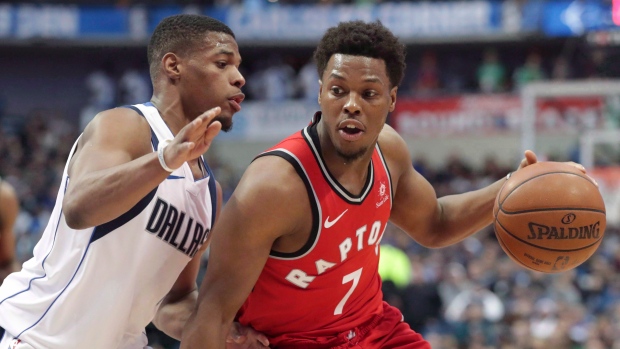 One All-Star down, one to go for the Toronto Raptors.
After DeMar DeRozan was named an Eastern Conference starter for the second straight season on Thursday, the discussion now shifts to Kyle Lowry.
Despite his offensive numbers taking a dip this season, Lowry is in the mix for his fourth straight All-Star appearance because of improved all-around play. His rebounding numbers have surged from last season's total of 4.8 a game to a career-high 6.2 and his defensive rating – an estimate of points allowed per 100 possessions – has gone from 109 to 106.
Lowry's playing time has dropped from 37.4 minutes to 32.9 this season, which could explain some of the drop off in scoring. His scoring average per 48 minutes matches him right up there with some of the best guards in the East.
Raptors head coach Dwane Casey has been campaigning to send Lowry to Los Angeles by texting other coaches, but said he should be there regardless.
"He should be in on his own merits. I shouldn't have to do that because he is an All-Star. If you find five other guards in this league and in our conference better than Kyle, I want to see them," Casey said Friday.
"I think the basketball gods will do the right thing and get him in."
While divine intervention may boost Lowry's chances, his fate will ultimately be in the hands of the East's head coaches, who will select the seven reserves to round out the roster.
Here is a look at some who may challenge Lowry's bid for one of the remaining guard spots on the East team.
PTS: 16.2/AST: 6.9/REB: 6.2/FG%: 41.6
Victor Oladipo – Indiana Pacers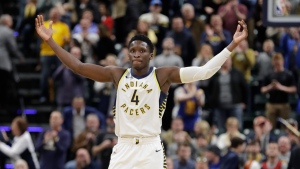 Victor Oladipo's points per game average dropped for the second consecutive year last season, raising questions about whether he would live up to his status as the No. 2 overall pick in 2013.
But things have changed. He's enjoyed a breakout season for the Indiana Pacers and after averaging 15.9 points per game last season for the Oklahoma City Thunder – the lowest since his rookie year – Oladipo has brought his average all the way up to 24.3 while shooting at a much more efficient rate.
Oladipo is considered by many as a lock for the 2018 All-Star Team, which would be his first.
"He's an excellent player, making his approach to superstardom. He's doing a hell of a job of putting us on his back in games. He's had some huge fourth quarters for us. He definitely deserves to be an All-Star," teammate Thaddeus Young said.
PTS: 24.3/AST: 4.0/REB: 5.3/FG%: 48.5
John Wall – Washington Wizards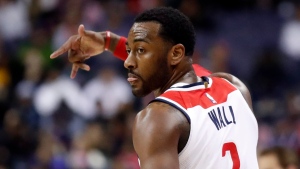 John Wall got off to a slow start this season and at times hasn't looked like himself. His scoring average is down almost four points per game from last's season 23.1 to 19.6 and his field goal percentage of 42.2 has dipped to the lowest it's been since his rookie season.
Still, he's one of the premier playmaking guards in the East. His total of 9.3 assists per game ranks first in the East and second in the NBA behind Russell Westbrook's 9.9.
Wall has been selected to four straight All-Star Games.
PTS: 19.6/AST: 9.3/REB: 3.6/FG%: 42.2
Bradley Beal – Washington Wizards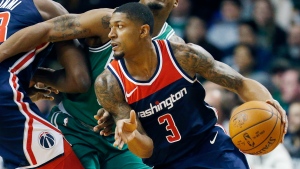 While his backcourt teammate might be on the bubble, Bradley Beal seems like a solid bet to head to his first All-Star Game. He is averaging a career-best 23.7 points per game and kept the Wizards afloat when Wall missed nine games with a knee injury.
When asked if Beal should be an All-Star, Orlando Magic head coach Frank Vogel offered some high praise.
"He's 25 points a game, fourth of fifth seed in the East. One of the best scorers in the league. I don't think it's even a debate," said Vogel.
I think John is the best point guard in the East. I think Brad is having an All-Star year. They are definitely in my mind two of the best guards in the East," Wizards head coach Scott Brooks said.
PTS: 23.7/AST: 3.8/REB: 4.3/FG%: 46.0
Ben Simmons – Philadelphia 76ers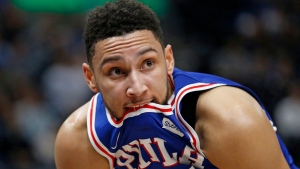 After missing all of last season because of a right foot injury, Ben Simmons has lived up to the hype he had coming out of LSU as the No. 1 pick in 2016.
He sits second among rookies in scoring at 16.6 points per game and is shooting an incredibly efficient 51.2 per cent from the field.
He also ranks first in assists (7.2) and rebounds (8.0), making him the front-runner for Rookie of the Year honours.
Along with Joel Embiid, Simmons has turned the Philadelphia 76ers from a laughingstock to a potential playoff team, currently sitting eighth in the East at 21-10.
While listed as a guard/forward, he could still contend with Lowry for a spot.
PTS: 16.6/AST: 7.2/REB: 8.0/FG%: 51.2
Kemba Walker – Charlotte Hornets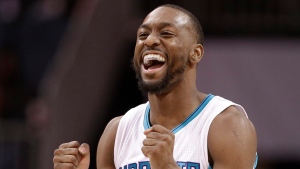 With reports that the Charlotte Hornets have made Kemba Walker available in trade talks, much of the discussion will shift from whether he'll be an All-Star to whether he'll remain in Charlotte.
But Walker has quietly been one of the most consistent players in the East over the past several seasons. While he may be on the outside looking in on the All-Star picture considering their disappointing record of 18-25, Walker's numbers are once again worthy of consideration.
He leads the Hornets in scoring at 21.7 points per game and has bumped his assist total up in each of the past three seasons.
Walker earned his first All-Star selection last year, scoring seven points in roughly 20 minutes of action.
PTS: 21.7/AST: 5.8/REB: 3.3/FG%: 42.4