Hurricanes F Bickell diagnosed with MS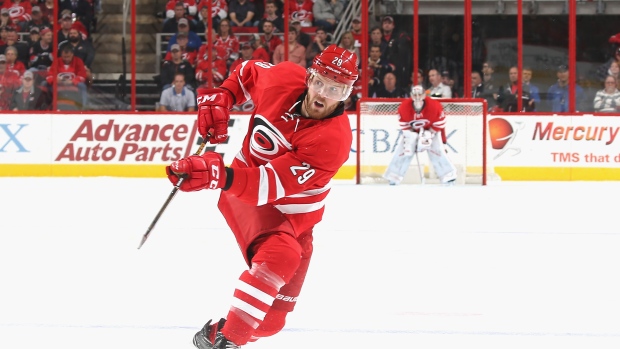 Carolina Hurricanes forward Bryan Bickell has been diagnosed with multiple sclerosis (MS) and will remain away from the team indefinitely, Hurricanes general manager Ron Francis announced Friday.
"First and foremost, the most important thing is for Bryan to take care of himself and our thoughts are with him and his family," Francis said in statement. "He will need to take some time to rest in the immediate future, and we will support him as he takes the necessary steps for his health. We ask that his privacy be respected during the process."
"Since the 2015 playoffs, I've been struggling to understand what was going on with my body. Again during the past few weeks, it felt like something wasn't right," Bickell said. "Obviously this is a bit of shock for my family and me, but I am hopeful I will be able to return to the ice and continue playing the game that I love."
The 30-year-old has played seven games with the Hurricanes this season, scoring one goal.
Bickell spent the first nine years of his career with the Blackhawks and posted a 20-goal season in 2011-12. He posted 17 points in 23 games during the 2013 playoffs and registered 10 points (seven goals) in 19 games during the 2014 playoffs.
The three-time Stanley Cup Champion spent the majority of last season in the AHL and had just two assists in 25 games with the Blackhawks. He was traded to the Hurricanes in June of this year.
The Bowanville, ON. native was a second round pick (41st overall) of the Blackhawks in 2004 draft.