Hyman says suspension won't change his game
Connor Brown gets a new assignment on Toronto's top line with Zach Hyman serving a two-game suspension for his hit on Bruins defenceman Charlie McAvoy, Kristen Shilton writes.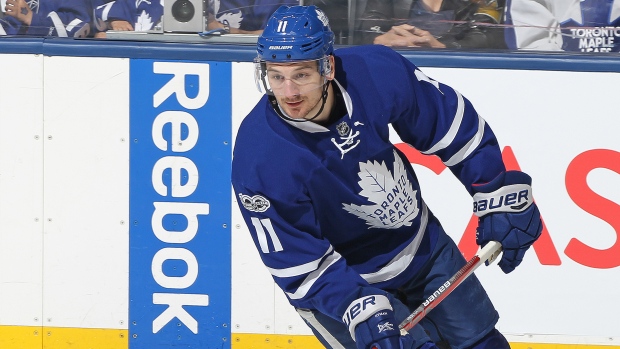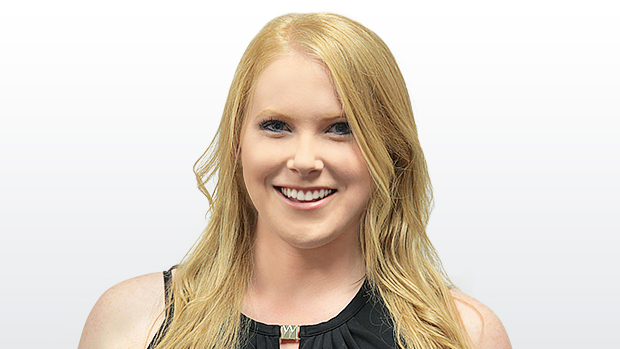 TSN's Kristen Shilton checks in daily with news and notes on the Maple Leafs. The team held an 11 a.m. practice at MasterCard Centre on Monday.
---
The Maple Leafs were struggling to match the physicality of the Boston Bruins on Saturday night when Zach Hyman barreled into defenceman Charlie McAvoy along the boards, delivering a blow that would briefly shake McAvoy and earn Hyman a game misconduct.
The NHL's Department of Player Safety went even further, suspending Hyman two games for what it deemed a late and predatory hit.
Hyman was afforded a phone hearing on Sunday before the verdict, the first time he's ever been involved in the NHL's supplementary discipline processes.
"Everyone is trying to do their job," Hyman said of the play on Monday. "I'm trying to do my job. [Head of the Department of Player Safety] George [Parros] is doing his job. It is what it is. I'm just getting ready for Saturday."
That's when Hyman will be eligible to return to the Leafs' lineup, after he misses games against Carolina on Tuesday and Tampa Bay on Thursday.
While Hyman didn't go into detail about what he was thinking on the play, he did say it wasn't frustration driving him into McAvoy long after the blueliner had released the puck. Toronto was trailing Boston 6-2 at the time of the incident, with 10:17 remaining in the third period.
"I think the play is out there. I think everyone can interpret it the way they want it and that's what it is," Hyman said. "We play hard against them, they play hard against us. It's hockey."
Despite the suspension, Hyman insisted he won't be changing his game.
"I play hard. I play the way I play," he said. "I'm going out there and doing my job. It is what it is. I'm just doing my job."
Hyman's teammates were quick to come to his defence on Monday, not masking their surprise that the league would levy a multi-game sentence to a first-time offender.
Hyman has built a reputation for being a relentless forechecker and powerful net-front presence for the Leafs in the last three seasons, an antithesis to the highly skilled linemates he's usually paired with.
"I know him. I know he's not a dirty player," said Morgan Rielly. "He's honest, he plays hard. …You're going to miss two, but he'll be back at the end of this road trip and we'll be expecting him to be flying."
"I don't necessarily agree with it," added Hyman's linemate, John Tavares. "I know he's not the type of guy who's going out there trying to hurt people. He's just trying to play a hard game. I felt it was a little harsh."
Coach Mike Babcock said his team is certain to feel Hyman's absence over the next two games.
"Zach is a real important player for us, plays hard," Babcock said. "He's a forechecker, he's a heavy guy, he's at the net. When everyone talks about his line (with Tavares and Mitch Marner) there are two guys on it. They forget about the guy who gets the puck back and is at the net all the time. We're going to miss him. We don't have a ton of that in our game."
----
When Tavares came off the ice after Saturday's loss in Boston, the first thing he said to the gathered media was that the defeat should piss him and his teammates off.
Babcock thinks it's a feeling his players should keep carrying forward.
"I would," he said. "To me, we were in real good shape after one [period], had five Grade-A [chances] in the first period to their one, all set up ready to go. And then we took three or four penalties in a row [in the second], never seemed to get any momentum back and didn't do well in the game…we haven't been good enough. That's a message sent. It should be received and now let's do something about it."
It wasn't just Saturday's defeat that has been weighing on the Leafs. They were down 4-1 to the Detroit Red Wings on Thursday before battling back for a point in their 5-4 overtime loss. Some details of Toronto's game have been glaringly absent of late.
"I think we're trying to blow out of the zone a little bit more, try to make the ice bigger, create room underneath," said Rielly. "We have a system in place that we like to follow. It's important that if we prepare and we work hard, we play the system, we're going to be fine."
Babcock has said that there's often a disruption of some sort to the chemistry of the group whenever players come back into the lineup. So it's not wholly surprising that with Auston Matthews and William Nylander both returning within the span of three games, Toronto's rhythm is a little off.
When both Matthews and Nylander were out of the lineup for 14 games earlier, the Leafs went 9-5; they're 3-1-1 now since Matthews' return and 0-1-1 since Nylander slotted back in on Thursday.
Rielly believes the wins will return once the Leafs start to pull together again.
"When you look at the standings, there are good things there," he said of the Leafs, who sit second overall in the NHL with 41 points.
"There's a good amount of wins and things we can be proud of. But there are lots of things we can get better at; there are areas we want to build on. We missed Matty for a little…but now that he's back, Willy's back. I think there's a good opportunity for us to win some games here."
Toronto will have to shore up defensively for that to happen. They've given up 11 goals in their last two outings, the most in a two-game span since Oct. 6-7.
"It's just good motivation getting back at it today," said Tavares. "You're looking forward to getting that chance to respond and get back in here feeling like we got some growth to our game and we can get a result that we need. At times we haven't played well and gotten results and times where we have played well and we haven't gotten the results. So just being able to find our game again and get some momentum and do what we need to do to be successful."
-----
In his rookie season two years ago, Connor Brown put together the quietest 20-goal campaign of a star-studded freshman class for Toronto. He'd like to start making a little of that same noise again.
Brown has three goals and six assists in 30 games this season, while being shuffled between nearly every line on the ice. With Hyman suspended, Brown with get a new assignment on Toronto's top line with Marner and Tavares.
It's a designation he earned by doing what Babcock asked of him in a more defensive role.
"I think he is going [despite his stats]," Babcock said. "His job is to be real solid defensively and penalty kill for us and I actually think he's been good."
Brown is already clocking an average of 1:54 per game shorthanded, but he'll likely see an uptick there while Hyman (2:16 a game shorthanded) is out. The two players are seemingly interchangeable in many ways – both strong forecheckers and puck possessors – but Tavares is looking forward to seeing what Brown may be able to add.
"We just want to go out there and play. I don't think we want to think a whole lot," said Tavares. "Brown is an extremely talented player, has proven himself in this league. Just want him to feel like he's playing his game and doesn't have to change anything or do anything different. Me and Mitch will do our best to try to find him and create some offence and be reliable out there."
Prior to the change, Brown was skating on the fourth line with Par Lindholm and Tyler Ennis. Before that he was on Nazem Kadri's line with Andreas Johnsson or Patrick Marleau on the opposite wing. It's one of Brown's greatest assets that Babcock trusts him enough to play the same blue-collar game with any amount of ice time and in any arrangement.
"He's got that grittiness, that tenaciousness on the puck," said Kadri. "And he's certainly a great forecheck player and he shows a lot of hustle. The tenacity to get the puck back I think is one of his strengths."
----
Alarm bells have been sounded this season over whether the Leafs have enough physicality to avoid being run over by the league's heavier teams.
Three different fights broke out during Saturday's game in Boston, but Toronto isn't convinced that's the best way to show off their true toughness.
"We're not going to go beat every single person up on the ice," said Kadri. "But we're definitely going to show that bite back and I think we've done a good job this year of showing teams we won't be pushed around, no matter how hard you try – on the road or at home. So it's just about sticking up for each other and I think we have the quality of guys in the room to do that."
Tavares had pointed to that lack of a bite in his post-mortem Saturday, but he doubled back a bit on Monday.
"We play hard we want to possess the puck but I don't think we're looking to spend time in the penalty box," he said. "[We don't] put our focus on whether we're irritating the other team or trying to get under their skin. I think we just do that by playing our game. When there are times to finish checks, be hard on guys. We want to be in front of their net in their crease making it hard on their goaltender and make it so they have to defend us. I think that's the kind of toughness and grittiness we need."
Speaking of being physical, Rielly chose not to chime in on the hit Bruins' forward Chris Wagner got him with in the third period on Saturday. But he did appreciate defense partner Ron Hainsey coming to his aid in an ensuing fight.
"I don't have anything to say about it. It's all good," Rielly said of the hit. "[Hainsey] got in there pretty quick, so I said thanks. But we'll put that one behind us and we'll move on."
----
Lines at practice:
Brown-Tavares-Marner
Johnsson-Matthews-Kapanen
Marleau-Kadri-Nylander
Lindholm-Gauthier-Ennis
Rielly-Hainsey
Gardiner-Zaitsev
Dermott-Ozhiganov
Marincin-Holl
Andersen
Sparks