Immortals top CLG in Toronto; finish third in NA LCS
Andrew Robichaud, TSN.ca Staff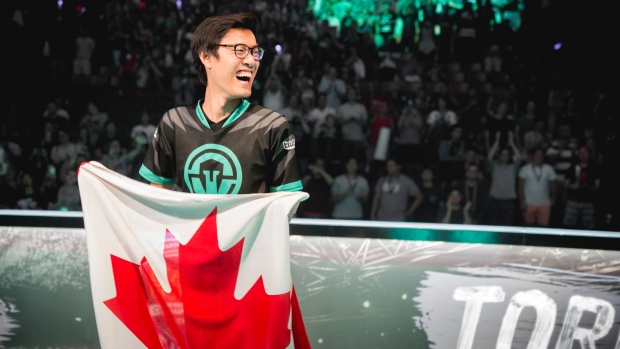 Immortals defeated Counter Logic Gaming 3-2 at the Air Canada Centre in Toronto on Saturday to clinch their second straight third place finish in the North American League Championship Series.
The teams put on a show for the Canadian crowd with the marathon series, trading the first four games before Immortals sealed the deal in Game 5.
Led by mid laner Jae-Hyun "Huhi" Choi, CLG came out on top of an opening match that saw 46 total kills. Huhi went 14/1/12 on Syndra in Game 1 and CLG scored two aces in two minutes en route to victory.
The crowd came alive in Game 2 as Toronto native Jason "WildTurtle" Tran led Immortals with eight kills on Sivir in a 33-minute win to even the series.
Game 3 was a see-saw marathon that saw Immortals take its second straight match in 50 minutes despite giving up a Baron steal minutes before taking down the nexus.
With their backs against the wall, CLG was strong early in Game 4 before relinquishing their lead after Immortals secured an ace. Confidence late in the game may have been Immortals downfall as they overextended into a team fight at the Baron and opened the door for CLG to tie the series and send it to a deciding fifth game.
It was the hometown hero yet again who ruled the day and led Immortals to the series win. WildTurtle scored first blood en route to a 10/1/5 performance on Ezreal, the crowd chanted his name, and Immortals were third-place finishers yet again.
The victory moves Immortals one step closer to a berth at the Worlds. A Team SoloMid win over Cloud9 in the NA LCS summer finals will give Immortals top spot in the regional qualifiers.
CLG will automatically qualify for Worlds should TSM win the 2016 Summer Split.