Impact left floundering as Toronto FC reign
Bitter MLS rivals are in very different places just a season removed from their epic playoff showdown, Noel Butler writes.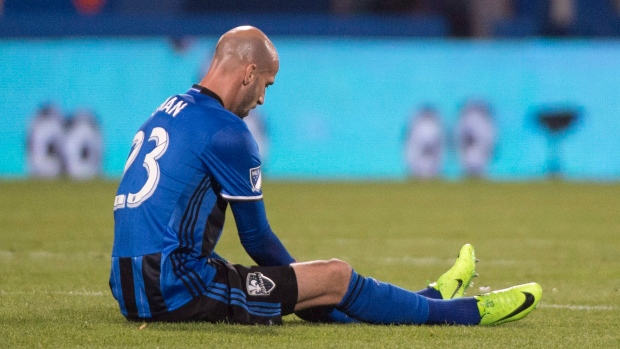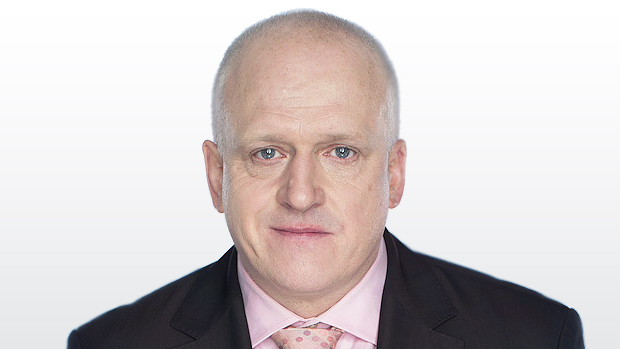 After the two teams had shared 10 goals over two legs of adrenalin-fuelled playoff soccer in last November's Eastern Conference championship, Toronto FC and the Montreal Impact were eventually separated during the second leg's frantic extra time. Eventually there was elation for the team in red as they served up an epic case of football cruelty to their fiercest rival, who had once held a 3-0 lead during the first leg.
Fast forward to late in the 2017 season, and the gulf in class between the two clubs is in stark contrast to the scene that unfolded on that now infamous fall night last year.
The Supporters' Shield-winning TFC has possessed an undeniable swagger about them on the pitch this season, one that is amped up by the best support in the league. Those supporters were severely tested through an extended lean period in Toronto, but remained cheek by jowl with their club. That loyalty was finally rewarded with TFC's first playoff appearance just two seasons ago.
Meanwhile, the Impact has experienced a season where, outside of a four-game winning streak back in August when they flattered to deceive, they weren't ever really in contention for a playoff place.
To be losers of seven of their last eight matches is one thing, but to clearly lack a competitive spirit during this time is another. The recent struggles rightfully led to a closed-door meeting between the players and management the day after a home defeat by Minnesota United, who twice came from behind to eventually emerge victorious.
Fanning the flames were reports from local media that Nick De Santis, the club's vice-president of international relations and technical development, warned players during that meeting not to throw manager Mauro Biello under the bus. Why, after making a career out of passionate outbursts, De Santis would command the headlines is as much a mystery as the defensive lapses that have haunted the Impact for the last handful of seasons.
The recent visit of New York City FC, a match the Impact was desperate to win to keep their faintest of playoff hopes alive, drew a crowd where the empty blue seats appeared to outnumber the partisans. The effort from many of the Impact players over the 90 minutes was entirely unacceptable as Patrick Vieira's team carved out opportunity after opportunity on their way to collecting quite likely their easiest three points of the season.
Reports that followed that loss stated that the entire Impact coaching staff had been told they would not return in their roles for 2018. Another report had Milan legend and former Impact defender Alessandro Nesta taking over from Biello.
A menacing drama has seemed to lurk around every corner during the Impact's entire two-decade-plus history. Here we go again.
The Impact must take this season's adversity as the moment to reshape the club – both on and off the pitch. No one needs to be reminded of Montreal's long-term tendency to exit the building when the going gets tough for their sports teams. Keeping up that trend, Stade Saputo will record a significant decline in attendance this season when measured against 2016.
A more troubling matter for the Impact is the gap opening up between them and some of their Eastern Conference opponents.
Tuesday's announcement that Ignacio Piatti has recommitted his faith to the Impact by signing an 18-month extension to his current deal, plus an option for 2020, needs to be the catalyst for owner Joey Saputo to provide the funds to bring in the players of a far higher calibre throughout the squad.
This will be the only conceivable way to best ensure Saputo's club, currently one of the lowest paid squads in the entire league, win an MLS Cup by 2022 – which is the target date Saputo set for his team last December.
Canada's original MLS club has used the immense adversity of 2016's heartbreaking MLS Cup defeat as the launching pad to record one of the greatest season's in league history. What isn't to be admired about a football club that has increasingly enlarged its footprint in a rabid major-league sports town? Both are valuable lessons the Impact can learn from.
Saputo can let his team know how unacceptable their form has been this season while at the same time paying respect to their fiercest rival by instructing the players to form a guard of honour to welcome the 2017 MLS Supporters' Shield champions on to the BMO Field pitch this Sunday afternoon.