Inside the fourth-quarter collapse that cost the Raptors Game 1
For most of Game 1 of the Eastern Conference Finals, the Toronto Raptors outplayed the NBA's best team on their home court, leading the Milwaukee Bucks for all but three of the first 36 minutes before the final frame sealed their fate, Josh Lewenberg writes.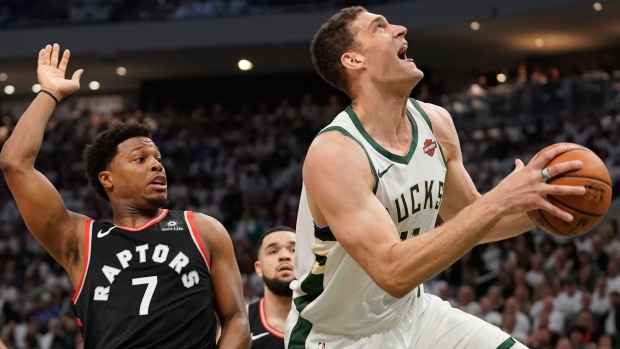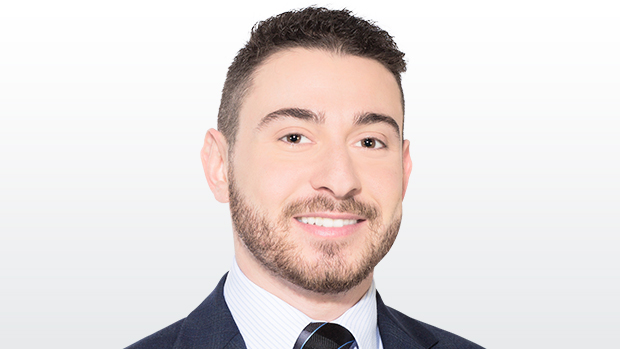 MILWAUKEE – The Toronto Raptors were 12 minutes away from stealing Game 1 of the Eastern Conference Finals.
For most of the initial three quarters they had outplayed the NBA's best team on their home court, leading the Milwaukee Bucks for all but three of the first 36 minutes before the final frame sealed their fate.
It was the first time all postseason that there was a real palpable sense of disappointment or regret in the team's generally unshakeable locker room. This was a game they could and arguably should have won, a win they let slip away, and they knew it.
"Obviously it was a missed opportunity, we're not running from that," backup point guard Fred VanVleet said following Toronto's 108-100 loss on Wednesday. "It felt like we had a chance to win. We didn't execute enough to get it done."
"When you've got a team down like that you've got to be mature enough and professional enough to try to keep them there," said Danny Green. "Obviously it's a great ball club over there, but this is one I thought we could have had and could have gotten."
Where did it all go wrong?
The Raptors lead, which grew as large as 13 points during one of the best first halves they've played in 2019, was down to seven entering the fourth quarter. The Bucks had already started to chip away at their deficit. With five seconds remaining in the third, Brook Lopez tipped in a Khris Middleton miss to cut it to four points before Pascal Siakam drained a pull-up three-pointer at the buzzer.
Hoping to buy Kawhi Leonard a few minutes of much-needed rest, head coach Nick Nurse opened the fourth with the maligned bench-heavy lineup of VanVleet, Norman Powell, Serge Ibaka, Kyle Lowry and Siakam.
Heading into the Conference Finals, Toronto had been outscored by six points in 36 post-season minutes with that five-man unit on the floor. They were a minus-12 points in 11 minutes during the second-round series against Philadelphia and they didn't fare much better on Wednesday.
The Bucks started the frame on an 8-0 run to take their first lead since the opening minutes, forcing Nurse to go back to a couple of his starters, Green and Marc Gasol.
As Nurse pointed out on Thursday, that group didn't have the best luck in their short two-minute stint. A Powell layup, which would have stretched the lead to nine points on Toronto's first possession, popped out. Then a charge they thought they had taken didn't get called and VanVleet missed a wide-open three moments later. Still, running that unit out there – with all three underperforming reserves together – was an ambitious call to begin with.
By the time Leonard checked back in 30 seconds later Milwaukee had found its groove. Lopez continued to punish the Raptors, draining an open three at the top of the arc and then crashing the offensive glass for another tip-in – both reoccurring problems for Toronto. The Bucks centre scored 13 of his 29 points and hit three of his four three-pointers in the fourth quarter. He also grabbed four of his team's 15 offensive boards on the night.
All of the things the Raptors did so well in the first half had disappeared. They were a step slow on their defensive rotations, they weren't getting back in transition, the ball stopped moving on offence and – perhaps most alarmingly – they couldn't find any secondary scoring.
In an ironic turn of events, Lowry, the one guy that everybody seemed worried about going into the series, was the only Raptors player that could hit a shot.
Lowry has been battling a thumb injury he sustained in Sunday's Game 7 win over Philadelphia. On Wednesday morning he was wearing what looked like a blue oven mitt to help with circulation and he admitted he's had some difficulty gripping a basketball. On top of that, he struggled against the Bucks during the regular season, averaging 6.3 points and shooting an abysmal 1-for-20 from long range in three meetings. He's also had trouble with Milwaukee's guards.
However, Lowry was exceptional. He wasn't just making his typical hustle plays – taking charges, boxing out and diving for loose balls, although he did those things, too. He was on fire.
"I think the finger [injuries] helped him," Green joked on Thursday. "They popped out and he's the only one making shots for us right now. Hopefully other guys get a couple fingers dislocated and make some shots."
Lowry scored 14 of his 30 points in the fourth quarter, hitting five of his seven shots. His teammates shot 0-for-15. Nobody other than Lowry had a field goal over the final 12 minutes. Outside of Lowry and Leonard, only one Raptor (Siakam) hit a shot in the second half.
"The way he played [Wednesday] night, I think that was most disappointing for myself and for us collectively, not stepping up and taking care of that game," Green said. "When he plays that well, we have to win games like that."
Lowry's hot shooting kept them in it. His seventh three-ball of the night tied the game at 98 with four minutes remaining.
With two and a half minutes left and the Raptors up by one point, Middleton poked the ball away from Green, who had another quiet night offensively, which led to a Lopez dunk in transition. Moments later, Lopez hit another three to ice it.
The first half was one of the best they've played as a team, the game was one of the best that Lowry has ever played, and they wasted it. Most will point to the way their offence dried up over the final few minutes. Milwaukee executed and Toronto did not. However, the game was lost earlier and on the other end of the floor.
Defensively, the Raptors did an admirable job on Giannis Antetokounmpo, holding the Bucks' superstar and MVP candidate to 24 points on 7-of-16 shooting. All five guys on the floor have to be aware of the Greek Freak when he's out there and be ready to help when he gets into the paint, where he leads the league in scoring. They did that, even throughout their fourth quarter collapse.
But that's only step one. Antetokounmpo is so good at finding the open man. At that point, you've got to recover, rotate and close out on Milwaukee's many shooters. The Raptors did that and did it remarkably well for most of the first three quarters. They didn't in the fourth.
Suddenly, the Raptors looked like a team coming off a tough, back and forth seven-game series. As fatigue hit and their defence fell apart, so did their offence.
"The season is gruelling," Lowry said. "We get paid a lot of money to do this, we get paid to prepare ourselves for these types of moments and we get paid to prepare to be ready and to play the best we can no matter what. That being said, there are a lot of minutes out there that we're playing and there is some fatigue. But we've got some real professionals and that's what we do. We go back, we get rest, we prepare ourselves, we mentally prepare ourselves to go on to the next game."
Wisely, the Raptors cancelled their practice on Thursday, opting for rest and maintenance instead. They also watched tape at the hotel, and while they certainly spent some time going over what they liked from the first three quarters, you can bet they spent the bulk of the film session on those final 12 minutes.
For most of the season you can get away with playing 36 good minutes, but at this stage and against this calibre of opponent the margin for error is razor thin. They know they need to be better for longer stretches if they're going to bounce back in Game 2 on Friday.
"The game is over," Gasol said. "We've gotta look back at it and learn, but we can't think too much about it like 'shoulda won or shoulda lost.' You come out in Game 2 and you try to win that one, but you can't replay this one."​