Insider Trading: Asking price set for Nash
TSN Hockey Insiders Darren Dreger, Pierre LeBrun and Bob McKenzie joined host Laura Diakun to discuss what it's going to take to land Rick Nash, what the Senators' plans are at the deadline and whether the Flames will look to add a scoring winger.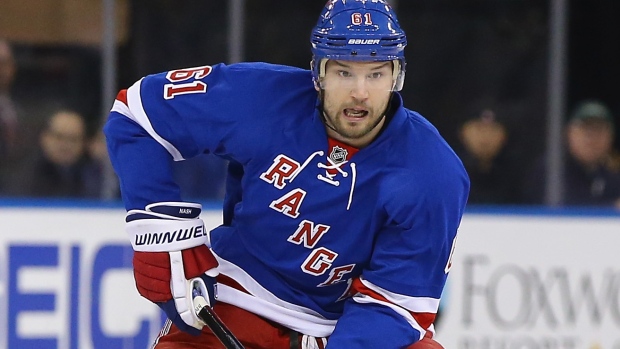 TSN Hockey Insiders Darren Dreger, Pierre LeBrun and Bob McKenzie joined host Laura Diakun to discuss what it's going to take to land Rick Nash, what the Senators' plans are at the deadline and whether the Flames will look to add a scoring winger.
---
What's it going to take to land Nash?
Rick Nash submitted an 18-team no-trade list to the Rangers over the weekend, opening the door for a potential deal. But what do the Rangers want?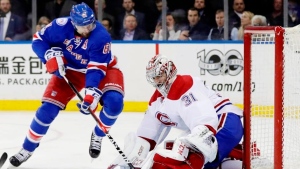 Bob McKenzie: As of this moment to start, as was the case when Evander Kane became a rental available with the Buffalo Sabres, three pieces seem to be the asking price for Rick Nash from the New York Rangers. So a first-round pick, a top prospect and another lesser player, or prospect or pick in combination with those. Now, the reality is, a lot of general managers think these rental prices are way too high right now. I would think that whether it's the Sabres with Kane or the Rangers with Nash that at the end of the day, the bottom-line price for them is going to be the same as what Minnesota gave up for Martin Hanzal last year that effectively was a first-round pick and a second-round pick or you can equate it as a first-round pick and a prospect. That seems to be the price.
Pierre LeBrun: One stumbling block in a deal with Rick Nash is his $7.8 million cap hit which is gigantic. But if the Rangers haven't already done this, they will in the coming days and weeks tell teams that they're willing to eat a pretty healthy portion of that cap hit in order to not only facilitate a deal, but obviously maximize as many young assets that they can get in return in a deal for Nash. So that's going to be the message.
What about Grabner's price?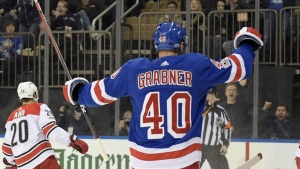 Bob McKenzie: What about Michael Grabner being available with the Rangers, there is a guy who is also an unrestricted free agent and only makes $1.6 million. Last year, he had 27 goals and this year he's already got 21 goals. The price for Grabner is expected to be more along the lines of a first-round pick and that's it. There are some general managers I've talked to that think he's a more cost-efficient return than Rick Nash might be. But the Rangers are now in full sell mode if they can. Nick Holden is an unrestricted free agent defenceman who could be on the move by the deadline and, quite frankly, the word rebuild is finally being used with the Rangers. General manager Jeff Gorton is going to be listening on everybody. There are no untouchables on the Rangers. Not Ryan McDonagh, not Mats Zuccarello, not J.T. Miller, not anybody. That doesn't mean they're going to rush everyone out the door, but they are going to listen and if young players, prospects and picks are coming in, they will consider it.
Any change in the Sens' plans heading into the deadline?
Sitting in seventh place in the Atlantic Division, do the Senators still plan to sell?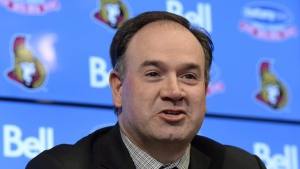 Darren Dreger: General manager Pierre Dorion firmed up with his owner Eugene Melnyk a common sense approach leading up to the deadline coming up. That is that the Ottawa Senators are willing to trade good players, but they're only trading players that they're going to get a good return on. So the usual suspects like Mike Hoffman, Zack Smith, Jean-Gabriel Pageau, but they may keep Hoffman simply because of the chemistry that he obviously has with Matt Duchene. So there's no fire sale but there's a clear direction that the Senators have to be best prepared for the draft in Dallas.
Could Phaneuf be on the move?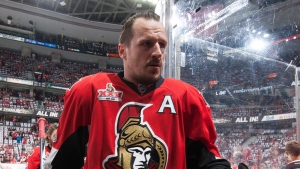 Pierre LeBrun: Dion Phaneuf is probably a longshot to get dealt mainly because of his contract and the fact that he has a modified no-trade clause, but we do believe that the Los Angeles Kings have shown a bit of interest in Phaneuf. I think the Kings view him as a guy that would fit in well after their top three but not at $7 million a year for the next three years. Unless the Senators are really willing to eat up some salary on that contract, I'm not sure he moves.
Flames looking for help on the wing?
With the departure of Jaromir Jagr, are the Calgary Flames looking for another body on the wing?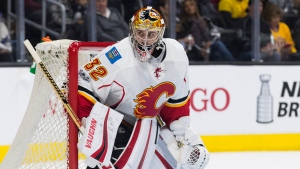 Pierre LeBrun: Well whether Jagr was there or not I can tell you this: I think the Flames covet a scoring winger if they can pull it off. Here's the problem, they don't have a first or a second-round pick – those picks went in the Travis Hamonic deal last summer – so they have to be a little more creative. And what I'm being told is that they might listen on a guy like Jon Gillies. He's a 6-foot-6 beast of a goalie who is 24 years old. They're loaded in goal as people know with Tyler Parsons to David Rittich, who by the way they might listen on him as well, but Gillies is the guy that I think Calgary would move in a potential deal that made sense for a scoring winger. Not a rental, but a player that can play past this year.
The latest on goaltender interference
The NHL Players' Association has gotten involved this week on one of the league's hottest topics. What's the latest?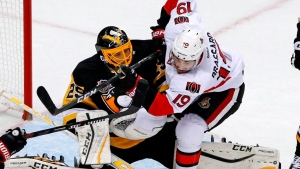 Darren Dreger: Yeah, the Players' Association wanted clarification from the National Hockey League that there hasn't been an adjustment to the standard of how goalie interference is going to be enforced. Now, you'll recall from the All-Star festivities in Tampa Bay that the league met with its officials, coaches were involved in that meeting and so were general managers, but the Players' Association, who is well-staffed in Tampa Bay, was excluded from that meeting. They're not happy with it, but they're okay with the clarification they received today.