Insider Trading: Could Bobrovsky be dealt before the deadline?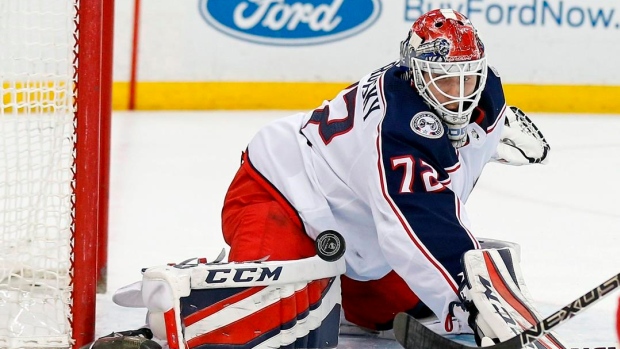 TSN Hockey Insiders Bob McKenzie, Pierre LeBrun, and Darren Dreger joined host James Duthie to discuss the latest with Sergei Bobrovsky and the Columbus Blue Jackets, Slava Voynov, Steve Mason, and Nikita Scherbak.
---
Slava Voynov

has applied for reinstatement to the NHL. What is the league saying about his status?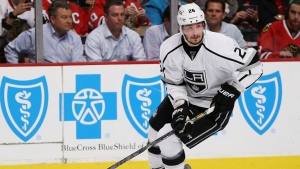 Dreger: Bill Daly commenting makes it relevant today. What we know is that the NHL is heavily involved in the fact-checking and investigating of the case. There's no timeline as to when the league is going to conclude the investigation nor is there a timeline as to when Commissioner Gary Bettman will determine the length of discipline, other than the expectation is it will be extreme.
There appears to be some serious friction between

Sergei Bobrovsky

and the Columbus Blue Jackets. What's the latest?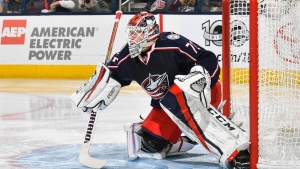 LeBrun: He never actually said (he was heading to free agency no matter what) but that's what we think is in fact the case, just like Artemi Panarin is probably headed to free agency. I don't think the Blue Jackets were enamored with Bobrovsky's training camp comments as they were still trying to sign him. In the meantime, opening night John Tortorella puts Joonas Korpisalo in net and more recently Korpisalo got three straight starts before Bobrovsky finally returned to the net Thursday. There is tension there, it is frosty, and it's worth monitoring because, whether or not he's still a Blue Jacket past the trade deadline, this is an asset you would think the Blue Jackets would want to prop up to get maximum value in return.
Do the Los Angeles Kings need a goalie with

Jonathan Quick

down and out again?
LeBrun: There is no magical pill for the Kings right now. They're playing lousy, they're trying to find their game, and they just lost their goalie that's so important to them. Instead of going out and making a panic trade, my understanding of the situation is GM Rob Blake is going to take a deep breath and let his team try and figure this out on their own. In the meantime Jack Campbell gets the net.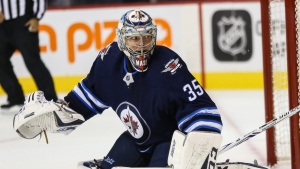 McKenzie: One goalie the Kings did just kick tires on, and I stress only kick tires, was Steve Mason, who is currently sitting at home in Oakville. The 30-year-old was bought out this past summer by the Winnipeg Jets, he's making $1.36 million this year and next year on his buyout.
Earlier in the season he received a call from the Toronto Maple Leafs to see if he was interested in maybe playing for the Toronto Marlies. There have been five or six occasions where Mason has received some inquiry as to whether he's interested in coming back and the answer is yes, but it needs to be an absolutely perfect situation. He's not willing to take low-level backup money; he's not willing to leave his family for whatever opportunity comes along. If it's the right opportunity that allows him to pursue his NHL career again, then he'll take it, but if this is the end of the line for the 30-year-old, then he's content with that.
What's the gameplan for

Nikita Scherbak

after taking a conditioning stint in Laval?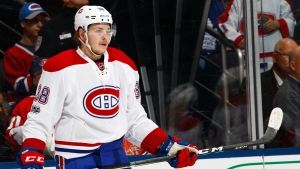 Dreger: He wants a full-time job in the NHL. He had to approve the conditioning stint so he wants to play. He's a practice player for the Montreal Canadiens and that's not good enough. He has to compete and show that he can be a full-time NHL guy, whether that's in Montreal if he impresses Claude Julien, or his play in Laval in the AHL impresses another NHL club to a point they're willing to make a trade offer.