Insider Trading: Will Vegas sell off UFAs?
TSN Hockey Insiders discuss how serious is Rockets' owner Tilman Fertitta's interest in bringing an NHL team to Houston, if teams are targeting the Golden Knights' top players and why GM's still question Marián Hossa and Joffrey Lupul's injuries and more.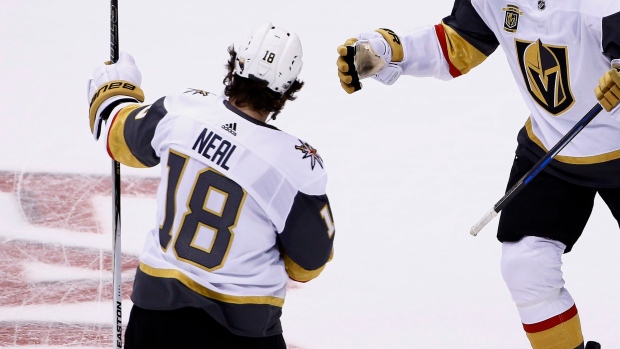 TSN Hockey Insiders Bob McKenzie, Darren Dreger and Pierre LeBrun joined host James Duthie to talk about a possible NHL team in Houston, Vegas Golden Knights potential trade bait, long term injury reserve, the potential of the next Zdeno Chara and Montreal Canadiens prospect Jakub Jerabek's KHL release clause.
---
Hockey possibly heading to Houston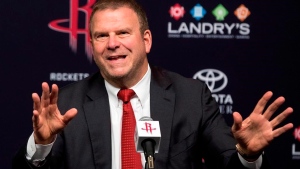 Houston Rockets owner Tillman Fertitta says he's very interested in bringing an NHL team to Houston. What is the likelihood of that actually happening?
Darren Dreger: Well the National Hockey League and Fertitta met recently and they talked about the possibility of Houston considering an NHL franchise, be it an expansion or relocation some want to think. This is really a gathering of information and I'm told in that meeting specific to the National Hockey League, there wasn't a defined interest. But the statement that was put out by Fertitta makes it clear that he's at least interested in continuing to pursue the possibility and the ongoing process. Now there are some who want to link Houston, maybe Seattle to the ongoing speculation around the Arizona Coyotes and possible relocation, but I'm told that the Coyotes and the National Hockey League are currently working on yet another arena process.

Vegas could deal veteran stars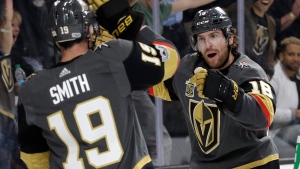 The current expansion team Vegas continues to be a good story, they've come down to earth a little bit, but we know they're all about the future, so are their best players likely on the move sooner rather than later?
Bob McKenzie: George McPhee the general manager of the Vegas Golden Knights is most certainly getting a lot of calls right now about two scoring forwards, who are pending unrestricted free agents that of course would be James Neal and David Perron. Both of their contracts are up that the end of the year. The presumption has always been these guys are likely to be auctioned off as rentals between now and the trade deadline and that may well happen, but the fact that so many teams are looking for scoring help right now means that McPhee phone has been ringing off the hook about whether he's ready to move these guys. At this point in time unless somebody blows his socks off, that's not likely to happen but maybe something he would look at down the road between now and the deadline. He also allows for the possibility of maybe talking to these guys about contract extension although there's been nothing done on that front.

LTIR being discussed at GM meetings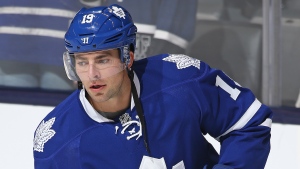 Centennial GM meetings, that's one of the reasons Pierre LeBrun is there, one of the off-season issues was Marian Hossa's injury, Joffrey Lupul's injury, there were some questions, the NHL said they were both legit but the lingering questions the GMs will discuss on that Pierre?
Pierre LeBrun: There is a GM that asked for this to be on the agenda which means that NHL deputy commissioner Bill Daly will have to walk them through it and I talked to a couple of GMs today that are happy it's on the agenda because they still aren't one-hundred percent comfortable or clear as to how Hossa and Lupul meet the criteria and why the Leafs and the Hawks get salary cap relief. Now I think they're going to disappointed with what they hear because I think what Bill Daly is going to tell them is that these guys are physically unable to perform so therefore as per the CBA rules, the Hawks and the Leafs can put them on LTIR. But there are clearly some GMs that want hear this from the horse's mouth.

Potential candidates to replace Rene Fasel as IIHF President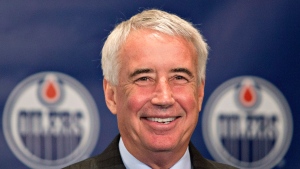 IIHF President Rene Fasel was in Toronto for the Hockey Hall of Fame inductions and says he's done after his current term in a couple of years. Could there be a familiar face replacing him?
Darren Dreger: There could be a North American which might come as a bit of a surprise to all those who follow the IIHF and that is Bob Nicholson from the Edmonton Oilers ownership group. Now Nicholson as we know, long time President of Hockey Canada has been around the IIHF for a number of years. He would be considered a global candidate, there's like four or five candidates who would be considered but Nicholson would likely be in that group.

Lightning loading up on Russian talent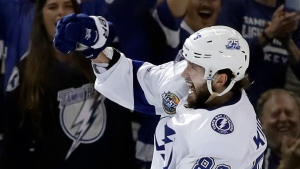 Ever since Zdeno Chara became a star teams have been looking for another Zdeno Chara, a giant who can play. Tampa Bay thinks maybe they might have one?
Bob McKenzie: Two years ago they drafted Oleg Sosunov, a six-foot-nine defenceman from Russia who's now playing as a 19-year-old for Moosejaw in the Western Hockey League and he's turned a lot of heads. He's scored six goals this season and when you're six-foot-eight, six-foot-nine at age 19 you're going to draw a lot of attention. What it also underlines is how all-in Tampa has been on Russian players; you've got Kucherov, Vasilevskiy, Namestnikov, and Sergachev. They've also drafted a lot of guys; second round pick Volkov and their third round pick Lipanov. Not surprising with Steve Yzerman and his experiences in Detroit with the Russian five there.

After Soshnikov, a Canadiens prospect also has KHL clause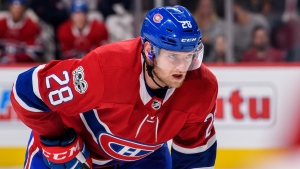 Toronto has Soshnikov who's in the lineup on Thursday night had it in his contract that he had to be called up by this time to be with the big league club or he could go back to the KHL. He's not the only prospect that has that clause?
Pierre LeBrun: No Jakub Jerabek the defenceman with the Laval Rockets, the AHL farm team of the Montreal Canadiens has it as well. His trigger date is December 15 which is to say the Montreal Canadiens have until then to call him up or he can decide whether he wants to go back overseas. I think he obviously wants to be with the Montreal Canadiens and he's played well, he has 11 points in 14 AHL games. Marc Bergevin and Claude Julien were there in person to watch him last night. The problem with the Habs is it's a numbers thing. A lot of defenceman and so they'll have to make room for him if they do indeed decide to call him up or try to convince to stay in Laval a bit longer.