Insider Trading: Gardiner's future with Leafs; Bobrovsky willing to waive no-trade
TSN Hockey Insiders Pierre LeBrun and Darren Dreger joined host Gino Reda to discuss the latest with the ongoing Sergei Bobrovsky saga, the chances that Derick Brassard could be traded out of Pittsburgh and more in this edition of Insider Trading.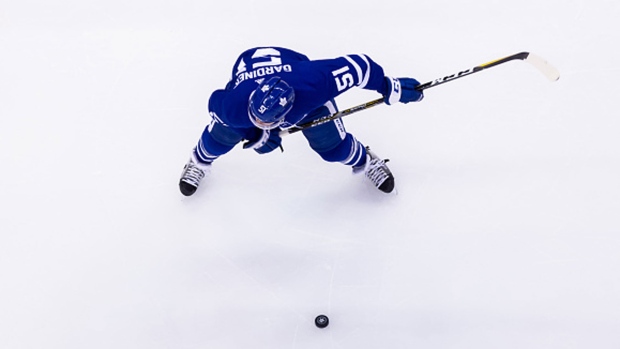 TSN Hockey Insiders Pierre LeBrun and Darren Dreger joined host Gino Reda to discuss the latest with the ongoing Sergei Bobrovsky saga, the chances that Derick Brassard could be traded out of Pittsburgh and more in this edition of Insider Trading.
---
Is
Sergei Bobrovsky

willing to wave his no-trade?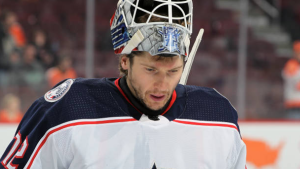 LeBrun: It's a been a widely held belief all year that Sergei Bobrovsky wouldn't want to waive his no-trade clause and just ride into free agency on July 1, which by the way, is his right. But we've made a few calls and what we understand to in fact be the case is that this past off-season, his camp, led by agent Paul Theofanous, not only told the Blue Jackets that Bobrovsky would not sign an extension, but that the team 'feel free to move Bobrovsky and here's a list of teams that we might waive our no-trade clause for, if you can work out a deal with them and perhaps even get them to sign him to an extension.' Blue Jackets GM Jarmo Kekalainen, I believe, has never called any of those teams, because Columbus made the decision that it wants to win this year with Bobrovsky.
This is similar to what we've been talking about with Artemi Panarin, who is also an unrestricted free agent at the end of the season. The Blue Jackets thinking is that they want to finally try and have a playoff run and then they'll figure out things after the season, even if Bobrovsky and Panarin walk out the door. The incident last week with Bobrovsky may give the Blue Jackets pause for thought if teams do start calling on him, because what we know now is that Bobrovsky is willing to waive his no-trade for the right situation.
Derick Brassard

appears sure to be traded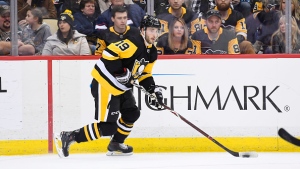 Dreger: Tis the season for trade speculation, and Derick Brassard is another name that we have to include being in play. For whatever reason, Brassard just hasn't been a good fit with the Pittsburgh Penguins. That's not say that he isn't a quality centreman, on many teams he's the No. 2, but with the Penguins he's their No. 3. I know that Penguins general manager Jim Rutherford is at least listening to some of the interest in Brassard. The expectation is that he will get traded, and that the Penguins at least in return need a No. 3 centre back.
Leafs' 1st-round pick in play for the right price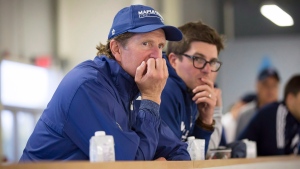 LeBrun: The Maple Leafs are at least willing to include their first-round pick for this year, which is obviously quite a departure for an organization that has been building up to this moment. But that's just it, they've been building up to the moment where they're now ready to contend for the Stanley Cup. Some of the teams that I've talk to, their understanding is that in the right package for a top-four defenceman, the Leafs would listen to including that first-round pick as part of the package. Obviously, that would include on whoever else the Leafs would be dealing in that package. If the potential roster player or prospect is of a higher degree, then maybe the first-round pick isn't in play. It really depends on the package at large, but that first-round pick could move in that type of deal.
Jake Gardiner

's future with the Leafs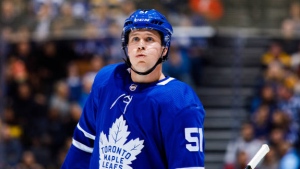 Dreger: The Maple Leafs are looking to add on the blue line, they're not looking to subtract. Even though there were a number of Maple Leafs fans that would have happily driven Jake Gardiner to the airport to get rid of him on Monday night afterthe loss and his poor performance, the reality is that the Leafs intend on using Gardiner as an own rental. They're going to consider re-signing him, but the ask is likely going to be too rich as a pending unrestricted free agent. And if he's a 50-point defenceman, he's going to command upwards of $6 million or beyond that. Again, it's about adding to the blue line in Toronto, not subtracting regardless of the slump that Gardiner appears to be in right now.
Ducks would like to sign
Jakob Silfverberg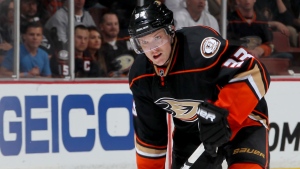 LeBrun: Amid their current 11-game losing streak, the Anaheim Ducks plan on continuing to get younger. They have good young players on their AHL team in San Diego. I think they want to turn this roster over to some degree, in the meantime, Andrew Cogliano, a quality veteran, was traded out. That's the direction that the Ducks are going in, but a guy they would like to keep is Jakob Silfverberg. He's a smart two-way player, 20-goal scorer, top penalty killer. Silfverberg will become a UFA on July 1, and he's really a top priority right now for Ducks general manager Bob Murray. He'd like to sign him, he believes that Silfverberg is part of the solution and not one of the guys he wants to ship out. Here's the thing: signing Silfverberg will come down to money. If he wants too much and he's not within the budget of the Ducks, they will ship him regardless of where I think they sit in the standings. The Ducks can't afford to have that kind of player walk out the door on July 1 and get nothing in return for him.
Hurricanes would like to retain
Micheal Ferland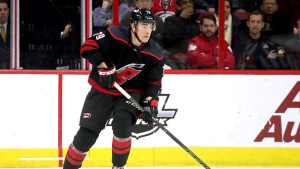 Dreger: Similarly to the Ducks and Silfverberg, the Carolina Hurricanes would like to retain Micheal Ferland. The rugged forward is drawing tons of interest because the belief is there's been widespread speculation that he is available on the trade market. He's a fan favourite in Carolina, as he plays the game with a real intense sort of grit to him and he's got an offensive upside as well. The Hurricanes need to figure out exactly how much he's going to command in order to have him stay out of that UFA market.