Insider Trading: How will the Nylander saga end?
TSN Hockey Insiders Bob McKenzie, Pierre LeBrun and Darren Dreger joined host Gino Reda to discuss the latest on the William Nylander saga, Mitch Marner's next contract, the search for a new GM in Philly and the latest on expansion.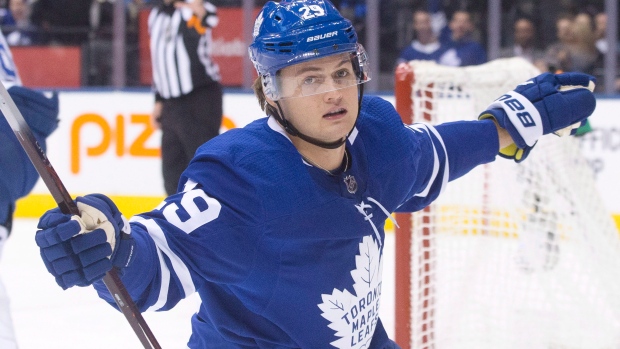 TSN Hockey Insiders Bob McKenzie, Pierre LeBrun and Darren Dreger joined host Gino Reda to discuss the latest on the William Nylander saga, Mitch Marner's next contract, the search for a new GM in Philly and the latest on expansion.
---

Final stages of Nylander stalemate
The Dec. 1 deadline for William Nylander to sign is almost here. After months of speculation, how does it finally end?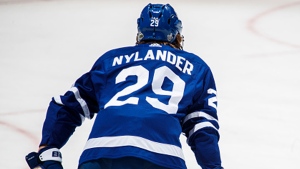 LeBrun: Well, the Leafs are protecting themselves right now in the sense that they're still telling people, hey we intend on signing him, that's what we hope and that's what we plan but in the meantime, the Leafs in the past 24 hours sent out some feelers to some of the teams that are interested in Nylander and said this is the time to show us how serious you are. Tell us what you'd be willing to give up for William Nylander. It doesn't mean there's going to be a trade, but I think this is the Leafs making sure that if this goes down to the wire on Saturday – and certainly it appears that way right now – that they have Plan B ready to go and, keep in mind, it still means that if he doesn't sign that they necessarily trade him but this could drag on to Feb. 25 and into the off-season.
McKenzie: It's not impossible for the Toronto Maple Leafs to trade William Nylander, but as time has marched on, the market for Nylander and a trade with the Leafs has been shrinking for the reason we have been talking about for weeks now. When a player doesn't sign at the beginning of the season and he signs partway through the year, it affects the way the cap hit is allocated. So if Nylander gets a contract in the high-sixes from the Leafs with an AAV (average annual value) of $6.8 or $6.9 million. The first-year cap hit is going to be up around $9.5 million. The Leafs love that because a high cap hit doesn't hurt them and then you get lower cap hits in the remaining years. For teams like the Los Angeles Kings, Anaheim Ducks and Minnesota Wild that have interest in Nylander, they can't afford a $9.5 million cap hit this year. It has shrunk the market.
Marner's camp looking at unconvential second contract
Mitch Marner is set to become a restricted free agent at the end of this season. Where do things stand on contract talks with the Leafs?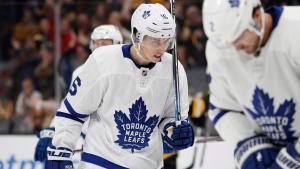 LeBrun: One thing that hasn't changed is that his camp (led by his agent Darren Ferris) doesn't want to negotiate until the end of the season. We've known that. But what I think is new is that our understanding is the Marner camp is looking at the idea of the merits of a four- or five-year deal when it's time to negotiate as opposed to a maximum or longer term deal. And that is obviously quite interesting. It's probably not what the Leafs want, that's for sure. Especially, a four-year deal because that would walk Marner right into ufa (unrestricted free agency). How much would a four or five-year deal cost instead of a max deal? My sense is they think it's somewhere between $9-10 million based on the season that he is having right now.
Flyers GM search continues
What's the latest on the Philadelphia Flyers' search for a new general manager?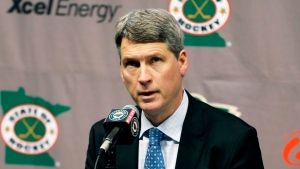 Dreger: Well, they are working on it, no question about that. We've been consistent all week long in our belief that Chuck Fletcher of the New Jersey Devils is the front-runner to replace Ron Hextall. Now, the belief is that there will be additional interviews that Paul Holmgren – who was in charge of this process – is leading with Fletcher assuring that philospically they are aligned. Experience is a key motivator in all of this as there is work to be done. The Flyers need a goaltender to take some of the heat off the development of Carter Hart. They need a centre so they can keep Nolan Patrick's development flexible. And they need some other tangible assets to make the Flyers a better club.
All systems go for Seattle
With the NHL Board of Governors set to meet next week in Georgia, could we see the Seattle ownership group get the green light?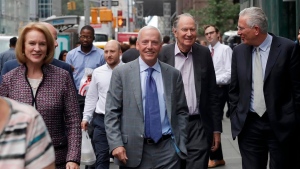 McKenzie: No question about it. A likely vote is scheduled for next Tuesday. It's a virtual certainty that Seattle is going to become the 32nd NHL team. The variable that's out there that we're not sure about is are they going to come into the league in 2020 or 2021? Seattle's strong preference is to do it in 2020 even if the rink may not be ready until the first week of November (2020) and they continue to push for that. There is a perception that the NHL would perhaps favour 2021 instead of 2020. So this is one that will get decided in Georgia. The expectation is that no only will Seattle get approved, but by the time everybody leaves, we'll know whether it will happen in 2020 or 2021. Don't rule out the possibility that Seattle may not come in until 2021.