Insider Trading: Implications of Matthews switching agencies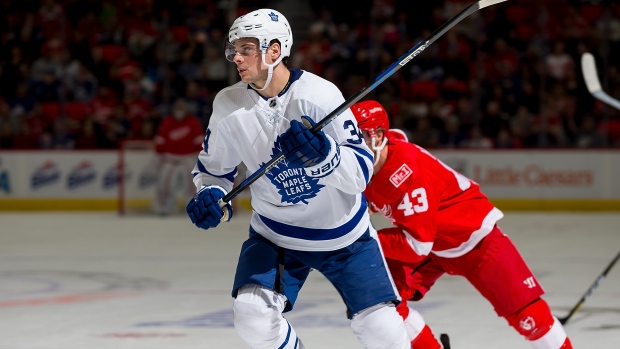 TSN Hockey Insiders Darren Dreger, Bob McKenzie and Pierre LeBrun joined host James Duthie to discuss the implications of Toronto Maple Leafs' Auston Matthews switching agencies, whether or not Mike Hoffman may be on his way out of Ottawa, the busy offseason ahead for the Washington Capitals and more.

How will Matthews' switching agencies affect his extension?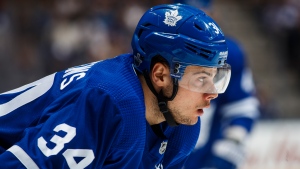 Bob McKenzie: In the grand scheme of things, [the implications] are probably not a lot. Judd Moldaver has left CAA to join the Orr-Wasserman group and Auston Matthews decided to go along with him. So, what it means now is instead of Pat Brisson from CAA being the lead negotiator on an extension for Auston Matthews, potentially as early as this summer, it will be Judd Moldaver along with Jeff Jackson from Orr-Wasserman who also co-headed up and spearheaded obviously, the Connor McDavid extension with the Edmonton Oilers.
The critical questions this summer are going to be, both for Auston Matthews and Mitch Marner, are they going to do their deals this summer or they going to wait until their entry-level deals expire a year from now? That's question number one. Question number two, specifically for Matthews, is he going to sign an eight-year extension, the maximum allowed, or is he going to look for something a little shorter, maybe five years? Those questions obviously have yet to be answered.

Hoffman on his way out of Ottawa?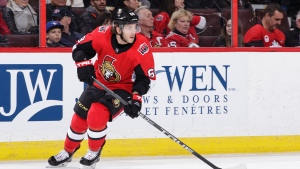 Darren Dreger: No question it's more likely that Mike Hoffman is traded by the Ottawa Senators at the draft later this month in Dallas. There's a strong market for him and there's been a strong market for him, but it's much stronger now that there's more flexibility. I know that Pierre Dorion, Senators general manager, is considering some offers, but none are quite good enough yet. Multiple pieces have to be included – it's expected that the pot will sweeten, but I believe that it's more likely than not that Hoffman is dealt.

Big decisions to be made in offseason for Capitals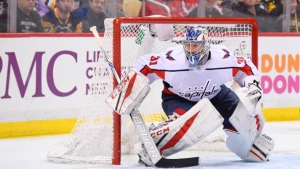 Pierre LeBrun: Let's start in goal where Philipp Grubauer is really soliciting interest already, even though the Caps are still in the Cup Final. Two teams that I believe have shown interest are the Carolina Hurricanes and the New York Islanders. Two teams that couldn't get a save last year, they want Philipp Grubauer and this guy is going to be highly solicited, more teams are going to get in on this. He's an RFA and the Caps can't afford to re-sign him, not behind Braden Holtby and not with other guys like John Carlson and Mikal Kempny to sign.
Now, there's another UFA, he's the guy behind the bench: Barry Trotz. We know his deal is expiring and there haven't been any discussions throughout the playoffs. Once this Cup Final is over he'll huddle up with his agent Gil Scott and have a gameplan: Do they want to stay? Everyone's asking if the Caps want to keep [Trotz], well what if Barry Trotz wants to stay or not? That's an important question and at the end of the day, he's on a deal that's paying him $1.5 million, which was signed before the Mike Babcock revolution. [Trotz] is in for a big raise whether he stays [in Washington] or not.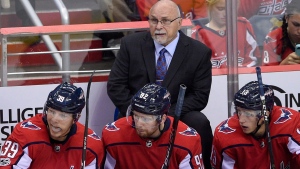 Dreger: Well, this is [Trotz's] opportunity to hit that grand slam, financially, and the Capitals had the opportunity to extend him and they chose not, so, why wouldn't Barry Trotz consider, say, the Islanders' opportunity under the leadership of Lou Lamoriello? Now, that could be an option, provided, John Tavares stays with the Islanders. If he doesn't, maybe Lamoriello looks at a Scott Stevens or D.J. Smith or someone else.

Hurricanes to make a big splash this offseason?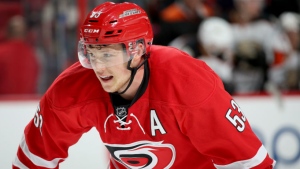 LeBrun: Change is coming. That's really the MO for new GM Don Waddell. He is the most popular on the phone dial for every GM in the league right now. About a dozen teams reached out again this week and I think Jeff Skinner will be the first guy out. He's one year away from being UFA and there's lots of interest. The Carolina Hurricanes asked for a first-round pick and a prospect for Skinner, but in the meantime they're also listening on defenceman Justin Faulk and to some degree, young defenceman Noah Hanifin. But that's just the tip of the iceberg – they want to change the team in Carolina.

Doughty to begin extension talks soon with Kings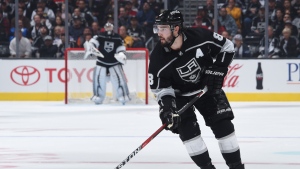 McKenzie:
Drew Doughty
and the Los Angeles Kings are eligible to do an extension this summer. There haven't been any negotiations, per se, at this point, but they're expected to begin in mid-June. The interesting thing is whether Doughty will do the deal himself. He's been talking about maybe not using an agent in this process and we'll find out more on that prior to the draft.