Insider Trading: Islanders are not trading Tavares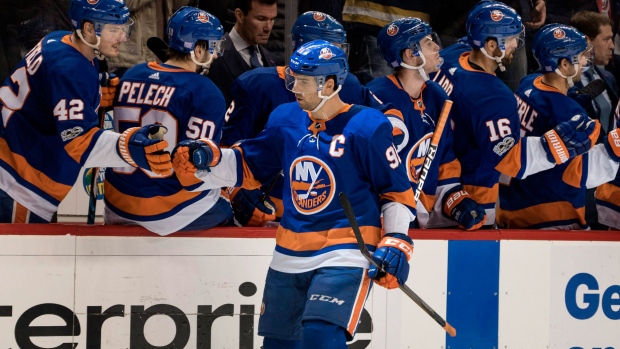 TSN's Hockey Insiders discuss Islanders GM Garth Snow saying he will not be trading John Tavares ahead of the deadline, preliminary trade talks regarding Oilers forwards Patrick Maroon and Mark Letestu, why the Predators are not necessarily out of the trade market and more.
Tavares isn't going anywhere
John Tavares has just one goal in two games since returning from the All-Star break, and the New York Islanders are beginning to slip out of a playoff spot. With these factor in mind, is there any chance the team will deal him before the trade deadline?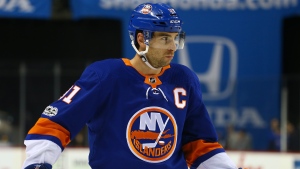 Pierre LeBrun : This is something around the league that people will start questioning if the Islanders fall out the playoff race. I put that question right to Garth Snow, the Islanders general manager, on Thursday and his answer rather succinctly was 'I am not trading John Tavares.' He couldn't be any more clearer than that, and if you think about it, it's very similar to what the Tampa Bay Lightning did two years ago with Steve Yzerman actually putting out a statement around this time squelching the Steven Stamkos trade deadline talks, saying 'we're not trading Stamkos, we're going to try and sign him after the year.' They did. It was close. The Islanders, of course, will try and use up all the time they have left till July 1 to get him signed.
Darren Dreger: They do have some time but some think that John Tavares has decided to wait until the end of the season and at least have a look at what the free-agent market looks like and you can believe that there will be 31 teams inquiring on John Tavares. No question about that. Some also believe that Tavares uses this time to see how Garth Snow handles some of the other players like Josh Bailey, who's unrestricted at the end of the season as well. So there still remains a high level of uncertainty with the Islanders.
Oilers' Maroon and Letestu could be on the move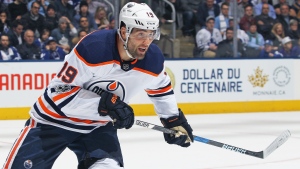 Bob McKenzie: Two players that could be on the move are Edmonton Oilers rentals' Patrick Maroon and Mark Letestu. Especially in the case of Maroon, though, he's not going to be traded until [team president and GM] Peter Chiarelli get a better handle of over the course of next week exactly what it's going to cost in terms of re-signing him. There is the desire on the part of Maroon to stay in Edmonton, and there is a desire on the part of the Oilers to have Maroon back next year, but only at the right price. I would expect over the next week to see some negotiations on that front, but if they don't come to a contract agreement, then most certainly Maroon's name will become front and centre in those trade rumours leading up to the deadline. As a rental. Letestu is another guy that is more than likely going to be moved. They're getting action on both Maroon and Letestu.
Preds not necessarily out of trade market
Nashville Predators GM David Poile told LeBrun during All-Star weekend that the team may make one more move before the trade deadline. Ironically, Mike Fisher came out of retirement and signed with the Predators on Wednesday, but LeBrun isn't convinced that the Preds are stopping there.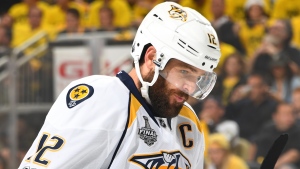 LeBrun: If all goes well with his comeback, Fisher is a bottom-six centre. I think if the Predators get their way, they'll add a top-six winger who can score. They may not – the urgency is perhaps not there with Fisher back, but I still think that's a goal of the Predators if the price is right.
Which players competing in Pyeongchang might we see in the NHL soon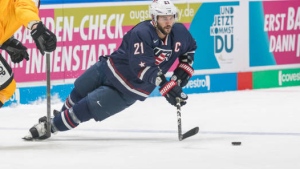 Dreger: Team USA captain Brian Gionta is interested coming back to the NHL. There's some details that would have to get worked out, but he's let teams know that he is interested in returning. He would have to sign before the trade deadline on Feb. 26 to be eligible for the playoffs, but teams have responded by saying 'All right. Not saying we're keenly interested, we want to watch you play in South Korea and then make a decision after that.'
Certain agents and players remain upset over PA's business practices
McKenzie has the latest developments regarding a group of players and agents that first expressed last June dissatisfaction with what's going on over at the NHL Players' Association.
McKenzie: Kurt Overhardt, Anton Thun, and Ritch Winter and many of their clients are seeking an independent review of how the National Hockey League Players' Association conducts its business affairs. These players are in possession of a five-minute video that was produced by their agents basically on the basis of the complaints they received from their clients. The video basically questions some of the business practices and advocates for this independent review of the NHLPA. The only way an independent review will happen if those players and these agents were to convince the 31 player representatives and the executive committee of the NHLPA to do that. I would expect that video to get in the hands of all the players reps and the executive committee and see if they can convince that voting body to seek the independent review of the PA's business affairs.