Insider Trading: Nylander contract talks gaining momentum?
TSN Hockey Insiders Pierre LeBrun, Bob McKenzie and Darren Dreger joined host James Duthie to discuss the latest with the William Nylander stalemate, whether the Jets might move Jacob Trouba in-season and what the Kings might be looking at if they continue to struggle.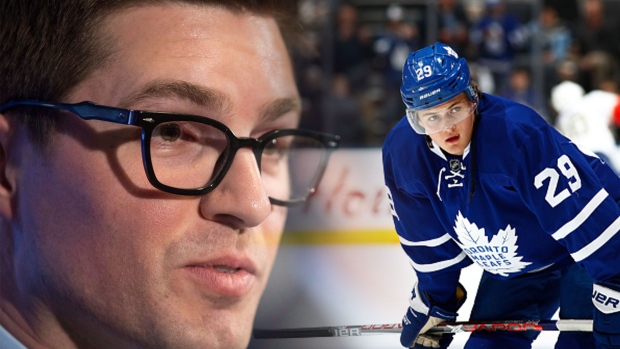 TSN Hockey Insiders Pierre LeBrun, Bob McKenzie and Darren Dreger joined host James Duthie to discuss the latest with the William Nylander stalemate, whether the Jets might move Jacob Trouba in-season and what the Kings might be looking at if they continue to struggle.
---
Are we getting closer to a Nylander resolution?
Leafs general manager Kyle Dubas met with William Nylander's agent Lewis Gross this week, so are we finally inching toward an end to the saga?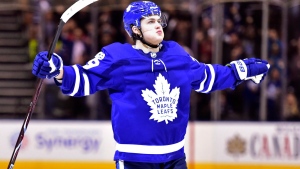 LeBrun: Well certainly you sense that there's optimism in the air, that there is momentum right now after those back-to-back meetings in New York City between the Leafs' GM and Nylander's agent Lewis Gross that both agree to continue that dialogue and that has occurred. Now, where it goes from here, it's at a crucial juncture to be sure. That doesn't mean a deal will get done but we're told that there are both short-term contract offers being discussed and also long-term deals. It could go either way. I still think there's a gap, there's still work to be done, but for the first time in this process certainly you can sense some optimism.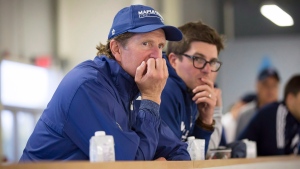 McKenzie: To clear something up for Leaf fans because when they saw Kyle Dubas at the New York Rangers game on Sunday night and then saw him at a Philadelphia Flyer game on Monday night, everybody came up with these 'dream in technicolour' William Nylander trade scenarios. The Toronto Maple Leafs, when teams call on William Nylander they say we're not trading him. That is not part of the plan. Doesn't matter how many times you say it, people will still want to believe that maybe there's going to be a trade out there. And way way way down the road that might be an option, but this is not even something that's being considered. Kyle Dubas was in New York to meet Lewis Gross and he saw a game in Philadelphia, case closed.
Could the Jets look to deal Trouba?
The Winnipeg Jets might find themselves in a salary cap crunch as their young players get closer to big contracts. Could Jacob Trouba be on the move as a result?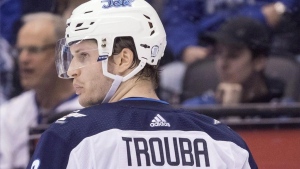 Dreger: I think it's a long shot to expect that Jacob Trouba could be moved in-season prior to the trade deadline. He's just too valuable to the Winnipeg Jets. I can tell you that the focus 100 per cent from top to bottom in this organization is on winning. Contending for that Stanley Cup. That's not going to change between now and the trade deadline. But look, a lot of what we do is focus on contract work around NHL players. You know Jacob Trouba is a restricted free agent at the end of this year. He can go through arbitration again, so the Winnipeg Jets would control his future for this season and potentially next so you've got Trouba, you've got Myers, you've got some other pieces that general manager Kevin Cheveldayoff is going to have to address. What might fuel some speculation around Winnipeg is that his agent, Kurt Overhardt, is expected to meet with Cheveldayoff here in Winnipeg prior to Wednesday's game against the Leafs, but he's also meeting with Kyle Dubas of the Toronto Maple Leafs as well.
Where are the key junior decisions around the league?
Many teams are either at or approaching to 10-game mark entering play Tuesday, so there are decisions looming on junior players around the league.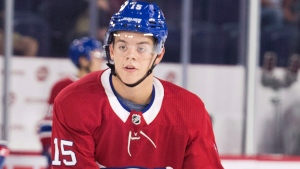 McKenzie: Well in the case of the Montreal Canadiens with Jesperi Kotkaniemi, the whole 10-game threshold and burning the first year of entry-level, not a big deal for the Canadiens. More and more teams are looking at the 40-game mark where you have a year toward free agency than the 10-game mark where you burn the first year of an entry-level contract. So Montreal will do what's best for Kotkaniemi, and what's best for him and them right now is for him to stay in the lineup past the 10-game mark. As for the potential World Junior Team Canada players in the NHL, here are five of them: Max Comtois (Ducks) is playing his 10th game Tuesday night, he's been outstanding. Evan Bouchard (Oilers), Edmonton has a decision to make on him. It could go either way but they're leaning toward keeping him past 10. Michael Rasmussen (Red Wings), Detroit was talking about him all day long and they haven't made a firm commitment but don't be surprised if he stays past 10. Alex Formenton (Senators), he's only played four games, no rush on a decision there. And Robert Thomas (Blues) is the guy who's getting the least amount of ice time, but general manager Doug Armstrong is in no hurry to make a decision on that one either.
New deal for Rantanen soon?
Mikko Rantanen of the Colorado Avalanche is tied for the league-lead in points entering play Tuesday and is due for a new deal. Could the wheels start turning on a contract soon?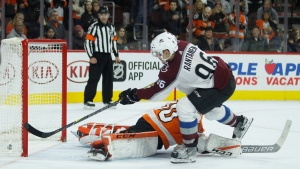 LeBrun: Well, the Avalanche would have liked to extend him this past summer but the message back from his agent Mike Liut my understanding was there's no hurry. Liut is also the agent for Patrik Laine and he hasn't signed an extension either in his last year of the entry-level deal. Liut, you saw it with Vladimir Tarasenko of the St. Louis Blues, you saw it with Leon Draisaitl of Edmonton, I think he believes in waiting until the entry-level deal is done to negotiate a new deal. We'll see how that goes.
Is Stevens on the hot seat?
It hasn't been a great start to the season for the Los Angeles Kings, entering play Tuesday with a 2-5-1 record. Could head coach John Stevens be in danger?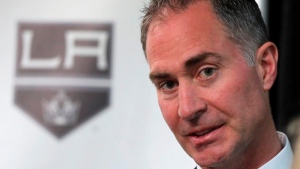 Dreger: Some are speculating on John Stevens, the head coach of the Los Angeles Kings. I don't believe that this is the first move that general manager Rob Blake makes. He needs his best players to be better quite frankly. Obviously if it comes off the rails then he'll look at something. There's been speculation around Alec Martinez as a trade possibility but I think that Blake needs his best players to be better first before he does anything drastic.