Insider Trading: Rumours swirl as Nylander deadline draws closer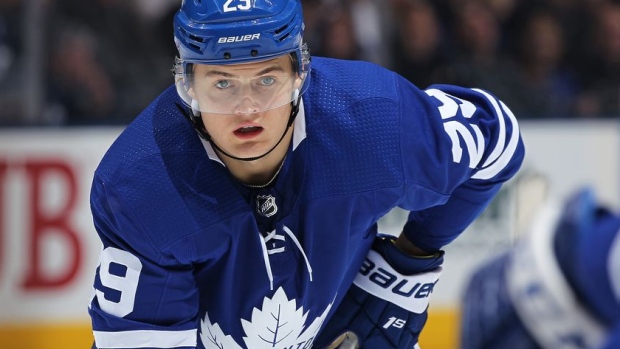 With the Flyers relieving Ron Hextall of his general manager duties, the Insiders have the latest on why Chuck Fletcher and Mark Hunter could be front-runners for the job vacancy. They also touch on the rumours surrounding William Nylander with Saturday's deadline looming and if the Blues are in the market for a new goaltender.
---
Who is the front-runner for the Philadelphia Flyers GM vacancy?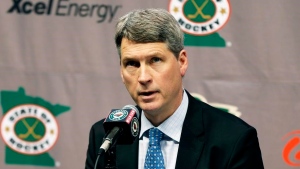 LeBrun: They spent a lot of Monday going over a long list of names and, as of Tuesday afternoon, we're told that Paul Holmgren already had whittled it down to four main candidates. Among them Chuck Fletcher, whom we believe not only is among those four names, but is the front-runner at this very early stage. That could change obviously once they start the interview process, but Chuck Fletcher we believe is on the top of that list and, of course, has a history with [Flyers senior vice-president] Bobby Clarke, you may remember. Now there will be other interviews. One name to consider, too, in all of this is Dean Lombardi. Not as GM. He is not a candidate but what is his role? He was the special advisor to Ron Hextall. Paul Holmgren, I'm told, reached out to Lombardi on Tuesday morning and said 'we'd like you to stay on board and advise us in the GM search and stay on beyond that and counsel the new GM' and I'm told that Dean Lombardi accepted that offer. He's close to Hextall but he is also close to Bobby Clarke and Paul Holmgren.
Dreger: It sure sounds like the Philadelphia Flyers are fixated on experience. They'd prefer the candidate that they hire to replace Hextall to have legit NHL general manager experience. So no question that Chuck Fletcher is the front-runner at this point. If they can't bring Fletcher in, then perhaps they look at a candidate like Mark Hunter, highly respected in the hockey community. After that, I mean lawyers, agents, anyone who represents a potential NHL general manager client is certainly funneling through to the Philadelphia Flyers to get their man in the mix.
McKenzie: Dregs, you're absolutely right about that. There is no shortage of people calling the Flyers and saying, 'What about this guy? What about that guy?' Some viable candidates that are out there, Chris Drury, assistant GM of the New York Rangers, he's also close personal friends with Danny Briere, who is, of course, part of the Philadelphia Flyer family. Mike Futa, assistant general manager of the Los Angeles Kings, Dean Lombardi knows him very well because Futa used to work for Lombardi. What's interesting to find out is whether names like Drury and Futa, amongst others, do they go from being names just out there to someone that the Flyers ask for permission to talk to. That's what we got to wait and see.
Nylander update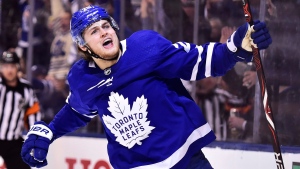 McKenzie: So many rumours. One rumour this morning was that William Nylander is actually in Toronto. Well no, he's not in Toronto. The other rumour this afternoon was well the deal is done, it's completely done they just haven't announced it yet. Our best information is that is not the case, that there's still some work to be done. Now when could it get done? As we've said all along it could take just one phone call, it could be done just like that. But with the deadline now on Saturday at 5 PM EST, theres a really strong feeling that both sides, one or the other, feels that they might get their best offer from the other side right at the deadline. So now it goes to deadline, stay tuned, same old deal.
Are the St. Louis Blues goaltender shopping?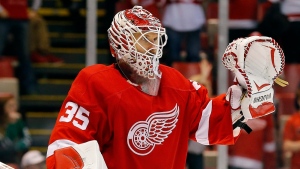 Dreger: I don't think Doug Armstrong has a choice. He has to upgrade the position based on the reality of the Blues' situation. My sources tell me that the St. Louis Blues have paid considerable attention to Jimmy Howard of the Detroit Red Wings. I know that they were at the game on Monday and seemed to be paying a lot of attention to the crease of the Detroit Red Wings. Now to acquire Jimmy Howard, it's going to come at a considerable cost. Is St. Louis willing to part with the assets? They don't have a first-round pick in the 2019 NHL draft; are they willing to give up a prized prospect like [Jordan] Kyrou or [Robert] Thomas? There's some options that St. Louis might consider but if it's Jimmy Howard, it's going to come at considerable expense.
What do the Habs do with Karl Alzner?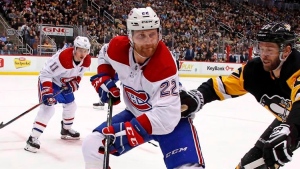 LeBrun: Habs defenceman Karl Alzner cleared waivers. No surprise given that contract, he is in Laval of the AHL now. What's happening is agent JP Barry is working with Habs GM Marc Bergevin to possibly find him a new home. It won't be easy with that contract but perhaps the Habs can eat some of it or take a contract back, or the Habs trade another defenceman and make room again for Alzner. Either way, JP Barry has clearance to speak directly to other teams.