Insider Trading: Do the Jets have holes?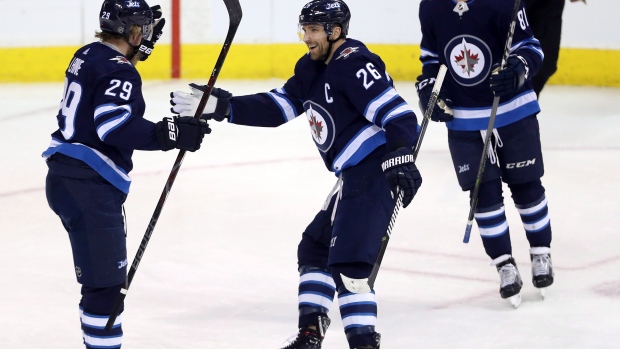 TSN Hockey Insiders Pierre LeBrun, Bob McKenzie and Darren Dreger joined host James Duthie to discuss if the Winnipeg Jets have holes to fill, whether the Pittsburgh Penguins expect to be busy at the deadline and if a deal involving Max Domi is on the horizon.
---
Holes to fill for the Jets?
The Winnipeg Jets have solidified themselves as legitimate a Stanley Cup contender, but what do they need the most at the deadline?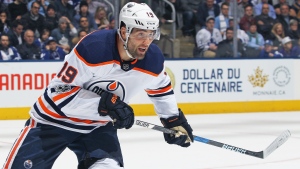 Darren Dreger: Well, general manager Kevin Cheveldayoff would like to add a forward and he'd like to add a defenceman. If you look up front a top-six forward would be perfect. A player who could bring some grit, they'll settle on a top-nine. Andrew Shaw's name has surfaced from the Montreal Canadiens but I think that's going to be a real tough player to acquire from Winnipeg's standpoint, but I know that Paul Maurice would like to add a little bit of muscle. So maybe Patrick Maroon or Mark Letestu from the Edmonton Oilers are a good fit as well. Defensively, they'd like to add a four or five guy, there's some who wonder if there's some connection to Jack Johnson and the Columbus Blue Jackets but I'm not sure he's the best fit either.
Pierre LeBrun: All things being equal, Andrew Shaw will probably stay put. The Montreal Canadiens do not intend, I'm told, to put him on the market. Obviously never say never, but that's their intention right now.
Are teams waiting for a market to be set?
Things have been relatively quiet heading into the trade deadline, so what might help kick things into gear?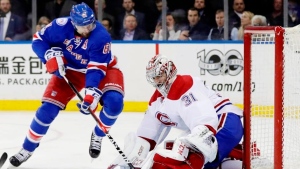 Bob McKenzie: The single biggest X-factor leading up to the deadline is when these rental players move and for what price do they move. We know who's out there. We know there's Rick Nash. We know there's Michael Grabner, Patrick Maroon and Evander Kane. We know that there are teams especially in the Central Division like Nashville, Dallas, St. Louis and Winnipeg that are all looking for that type of player. What we don't know is whether those teams are going to ante up with the price out there; a first-round pick, a first-round pick plus plus. A lot of these teams that are looking for rentals say they will not pay the premium to get one of those players, but if one of them does it, then the other guys have to. Does that start a stampede? But if none of them do it, does that mean these teams either get left holding those guys, or is the value for them more than a first-round plus plus?
What are the Pens looking for?
Coming off back to back Stanley Cup titles, will Penguins general manager Jim Rutherford make any moves with a three-peat in mind?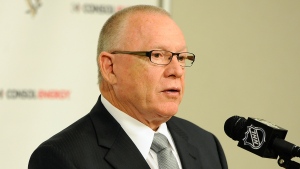 Pierre LeBrun: Well, if he had his way it would have been done last month I think. He's a January man when it comes to trades and it hasn't happened. They only have about $800K in cap room and that's an impediment right now because when you look at a guy like Tomas Plekanec in Montreal, they like him as a hockey fit but not as a salary cap fit even if Montreal ate half of that so that's probably a no-go. They called on Jean-Gabriel Pageau but Ottawa is probably keeping him. They called on Mark Letestu but he's probably not a fit and there's been a conversation recently about Derick Brassard between the Senators and the Penguins but again, too big of a cap hit. Pittsburgh still wants to add a bottom-six centre – maybe a guy like Matt Cullen in a return makes sense – but for now they haven't got their guy.
Ducks buyers or sellers?
The Anaheim Ducks sit just one point back of the Minnesota Wild for the second wild card spot. How does that influence general manager Bob Murray's approach to the trade deadline?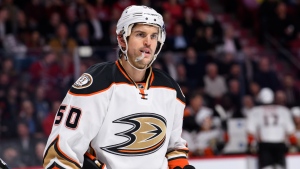 Bob McKenzie: Keep an eye on the Anaheim Ducks, they're on the cusp of a playoff spot but not necessarily in one. They are traditionally a team that buys at the deadline. Could it be conceivable this year that they might consider selling? They're getting lots of calls on centre Antoine Vermette, a faceoff specialist. They're not committed to being buyers, but for the first time maybe in a long time, they are contemplating potentially being sellers.
Domi on the move?
Max Domi has struggled so far this season with just four goals, so could teams be trying to buy low on the young centre?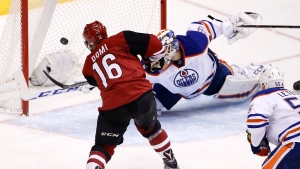 Bob McKenzie: Well, we're hearing Domi's name a lot coming out of Arizona. The Coyotes say they're not shopping him per se, but there's a lot of teams who believe that he's imminently available as there are no untouchables other than Oliver Ekman-Larsson and Clayton Keller in Arizona. Right now, the big problem with Domi is the gap between what the Coyotes say he's worth – and they're asking a lot – and the fact that he's a four-goal scorer and having a terrible year this year, people might want to try and buy low on him but Arizona may not want to sell low.