Insider Trading: Sens face big decision over 2018 first round pick
TSN Hockey Insiders Darren Dreger and Pierre LeBrun joined host Gino Reda to discuss the latest on goalie interference, possible changes to replay reviews, what the Senators will do with the first-round pick traded in the Matt Duchene deal and more.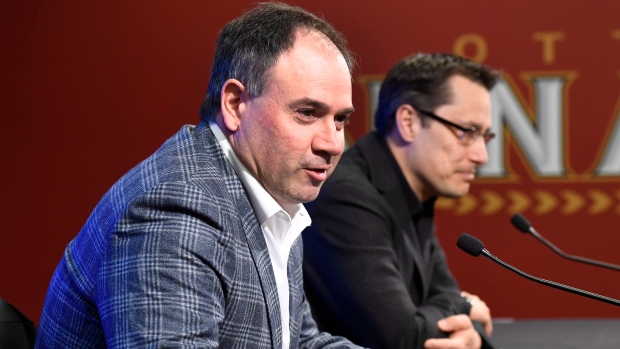 TSN Hockey Insiders Darren Dreger and Pierre LeBrun joined host Gino Reda to discuss the latest on goalie interference, possible changes to replay reviews, what the Senators will do with the first-round pick traded in the Matt Duchene deal and more.

Babcock and Maple Leafs re-ignite goalie interference discussion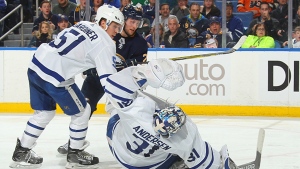 Darren Dreger: There's no question that goaltender interference will be discussed, but I don't get a sense from general managers across the NHL that it is as hot an issue as [head coach] Mike Babcock and the Toronto Maple Leafs may believe it is. Now, the latest incident involving the Maple Leafs and Buffalo Sabres perhaps ignites another firestorm because it seems to always revolve around the Toronto Maple Leafs this season. But I want to take you back to All-Star Weekend in Tampa Bay when they had the [meeting regarding goalie interference]. NHL coaches, general managers, the officials, NHL brass were involved in that meeting and the general takeaway was, do not as an on-ice official go looking to overturn a goal unless there's something obvious – don't overthink this. Mark Joanette was the official who made the call in the Sabres and Leafs game and this guy's officiated over 1,000 NHL games, he's worked in the Stanley Cup playoffs, so I don't think there's going to be much of a fix. From Babcock's perspective, he might be disappointed and maybe they talk about some solutions moving forward.

Will NHL re-think review proccess?
Dreger: Major League Baseball, as an example, has a situation where they use their umpiring crews on-field and then that umpiring crew shifts over to the review process. The National Hockey League might want to consider that because they don't put NHL officials on headset until the Stanley Cup playoffs. Another option might be to hand over the final decision to the Situation Room and Hockey Operations and that's the more likely of the two scenarios.

What will the Senators do with 2018 first-round draft pick?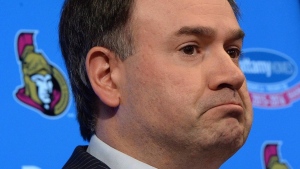 Pierre LeBrun: First of all, the draft lottery next month will have a huge bearing on how [Ottawa Senators' general manager Pierre Dorion's decision on 2018 first-round pick] plays out because where it gets interesting for the Senators, a lot of people assume, well, if it's going to be a top-10 pick, which it will because the Senators currently have the third-worst record in the National Hockey League, the Senators will go ahead and use that pick this year and give Colorado the pick in 2019. Not so fast. What if the lottery ball puts them at seven or eight, nine, 10? I think the decision gets a little more interesting because, again, next year's pick is not lottery protected. Are you giving away, potentially, the Jack Hughes, number one overall, pick if in your rebuild, which the Senators have announced they're rebuilding, you'd have another season that's a struggle next year. So, there's a couple factors here like Erik Karlsson. If you sign him and he's a part of the team moving forward and then maybe your bounce back is better and you're not worried about a lottery pick next year, but if you're trading Erik Karlsson this off-season, then this is obviously a massive rebuild and maybe you have to protect next year's pick. I've talked to a couple GMs today and they said it's around seven, eight, nine [overall in the draft] that they'd start to consider giving that pick to Colorado and protect next year's pick.

Potential big names avaiable for Seattle's front office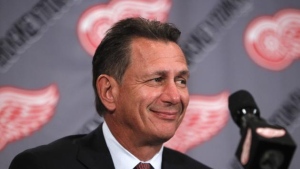 Dreger: The next step [for Seattle's expansion franchise] is to get final approval from the National Hockey League that accepts Seattle as a full-on expansion team and then beyond that, you look at Seattle ownership. Jumping forward in hockey operations, there are three names that seem to be out there – just out there loosely in the moment – first being Ken Holland. It seems unlikely he would leave the Detroit Red Wings, but he doesn't have a contract, so Detroit is playing a dangerous game in leaving that situation in the position that it's in. And another is Kelly McCrimmon of the Vegas Golden Knights – talk about a wealth of experience that he would bring to the expansion process. And how about power agent Pat Brisson? Again, a bit of a long shot, but those are some of the names that we might be discussing moving forward.

Contract talks between Karlsson and Golden Knights on hold until off-season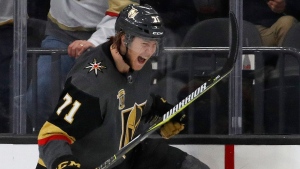 LeBrun: The Golden Knights tried to get pre-emptive [with William Karlsson on contract talks] and my understanding is they went to his camp in late-January with an idea for a new contract and very politely William Karlsson's camp, led by agent Michael Deutsch said, 'Hey, let's wait until after the year.' Frankly, that's what I would do to because time is on the side of the player here. Every goal he scores, he's a two-way player for the Vegas Golden Knights and that number keeps getting bigger. But there are no obvious comparisons – [Karlsson] has gone from almost no goals to a million goals. It's going to be an interesting negotiation this summer.