Insider Trading: Tavares focused on negotiations with Islanders
TSN Hockey Insiders Darren Dreger and Pierre LeBrun joined host Gino Reda to discuss the latest with John Tavares, what might happen in Ottawa and what negotiations might look like between Mitch Marner and the Toronto Maple Leafs.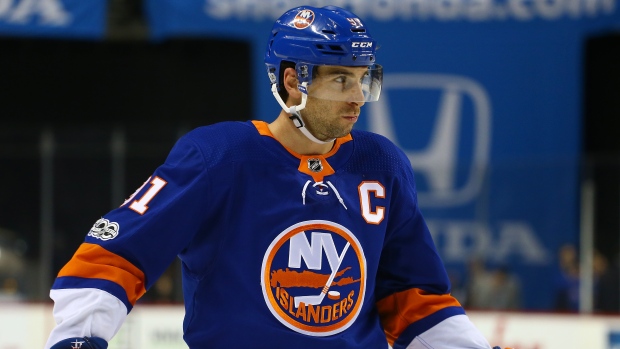 TSN Hockey Insiders Darren Dreger and Pierre LeBrun joined host Gino Reda to discuss the latest with John Tavares, what might happen in Ottawa and what negotiations might look like between Mitch Marner and the Toronto Maple Leafs.
---
What's the latest with Tavares?
The interview period for unrestricted free agents opens on June 24. What are the chances John Tavares takes full advantage of that?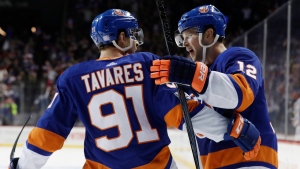 Dreger: Well there is a chance. No question about that. But the reality is, currently John Tavares and his agent, Pat Brisson of CAA Hockey, are focused on negotiations with the New York Islanders. Now, Lou Lamoriello has been in daily communication with Brisson and in fact he's talked on many occasions with Tavares, offering up his vision as to how they see they build the New York Islanders into a contending team. So let's say maybe by the weekend or early next week, the negotiations aren't going as well as Tavares would like, well then you look at that interview period as more of a reality.
Lucic on his way out in Edmonton?
Milan Lucic still has five years and $30 million left on his deal with the Oilers, but will he finish the tenure of his deal in Edmonton?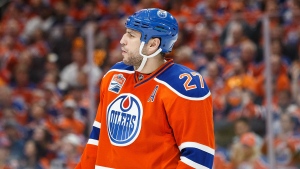 LeBrun: There are absolutely trade conversations happening between the Edmonton Oilers and other clubs but when I talk to some clubs around the league the impression I get is that it's not Peter Chiarelli, the general manager, saying I need to dump this player and this contract, it's Chiarelli saying are you interested in making a hockey deal. And that gives me the impression that this isn't so much as Edmonton trying to get rid of Lucic as perhaps more Lucic suggesting a change of scenery – although everyone connected will not confirm that. I will say this: a lot of people are connecting the dots to the Montreal Canadiens because they were runners up in trying to sign Lucic two years ago. I'm told there's no way the Canadiens aren't interested at this point in Lucic.
Kovalchuk holding up the trade market?
Russian sniper Ilya Kovalchuk is one of the most sought-after free agents this off-season, but are there some trickle-down effects as he weighs his options?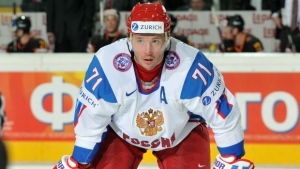 LeBrun: Well it's kind of holding up some trade scenarios around the NHL, specifically Jeff Skinner. He's a guy the Carolina Hurricanes will absolutely trade in the coming weeks but some of the same teams that are talking to Carolina about Skinner are also interested in Ilya Kovalchuk and my sense is Kovalchuk has to make his decision here in the next week or two before the Skinner trade can happen. I think of a team like the Los Angeles Kings, a team like the San Jose Sharks, those are a couple teams that we know that have both shown interest in Skinner, but also in Kovalchuk.
Dreger: And the Boston Bruins are a team that has interest in Kovalchuk. I think that general manager Don Sweeney is looking at all of his possibilities in terms of building and what he has offensively and Kovalchuk could be a great replacement for Rick Nash who they brought in prior to his free agent status, obviously. There's word that there's interest in David Krejci on a trade front, they'd like to move David Backes, my expectation is that Boston will talk with Kovalchuk in the days ahead.
Sens looking to move Hoffman amid allegations?
The Senators have been shopping Mike Hoffman for a while now, but on the heels of the allegations regarding Hoffman's girlfriend and cyberbullying, how much more difficult is it to move him?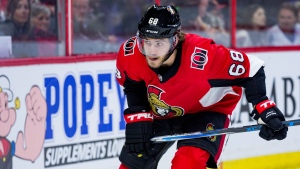 Dreger: It makes it more difficult, there's no question about that. In a perfect world you would like to separate hockey from the other stuff, but in this case there are general managers with considerable interest in Mike Hoffman that are worried about the other stuff. Pierre Dorion and the Ottawa Senators may have to sell cheaper on the dollar to move Hoffman, but the belief is he will get traded.
What about Karlsson?
Dreger: Meanwhile, Erik Karlsson, the captain of the Senators is a more complicated story – and the Hoffman story is complicated – but the sense is that Karlsson is willing to be patient. If Dorion is true to his word, and most believe that he is, then he's going to table an offer for Karlsson on an extension on July 1. Karlsson may look at that offer and go yeah that's not bad, that's a good starting point, but he's got full leverage to sit back and wait going into the final year of his contract and if Ottawa comes to him and says hey, we've got a deal that we really like, would you consider it, well he'd consider it at that point as well. But he's not pushing too many buttons.
How does Ekman-Larsson's deal affect Carlson?
The Arizona Coyotes handed Oliver Ekman-Larsson an eight-year, $8.25 million extension earlier in the week, so how does that relate to John Carlson's negotiations this summer?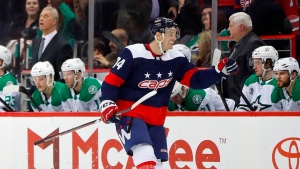 LeBrun: Well it sets the mark certainly in terms of what John Carlson and his agent Rick Curran can look at, there's no question about it. Now, does it mean that he gets a $8.25 million AAV deal with the Washington Capitals? I think that's probably a little too rich for a team in Washington that has salary-cap issues. But, does eight times eight make sense? I will tell you this. Brian MacLellan, the general manager for the Capitals, is expected to meet with Curran next week at the draft in Dallas and for all this talk about a discount for the Caps, he's just coming off a deal where he was making $4 million. I think the discount days are over. Yes, he may stay, that's his preference, but the Caps are going to have to pay up to keep him.
Will Marner take a hometown discount?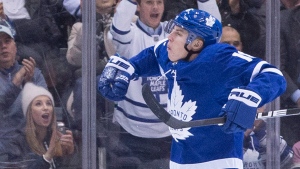 Dreger: Speaking of discount days, the Toronto Maple Leafs may be looking for a discount on Mitch Marner as well. That seems highly unlikely. Now, we know who the big fish in the Toronto pond is and that's Auston Matthews and it's been speculated that maybe Matthews comes in at $11.5 million or around that target. Well look, Marner has the productivity, the statistics, to back him up to upwards of Jack Eichel at $10 million flat. I get the sense that although there's a willingness to negotiate with Auston Matthews, there's a battle ahead for the Marner camp with the Maple Leafs.