Insider Trading: Voynov heading back to the NHL?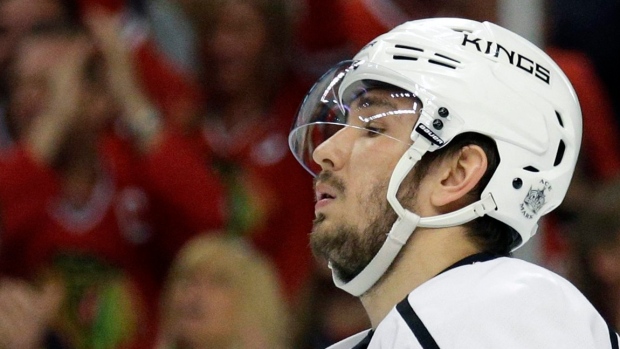 TSN Hockey Insiders Darren Dreger, Pierre LeBrun and Bob McKenzie are joined by host James Duthie to discuss the obstacles that former Kings defenceman Slava Voynov faces on his path back to the NHL, the Lightning dominating the results of Bob McKenzie's mid-season coaches poll, how Joe Thornton's injury complicates the Sharks' deadline plans and more.
Voynov faces long road back to NHL
Former Los Angeles Kings defenceman Slava Voynov, who was named to the Olympic Athletes from Russia team, is interested in returning to the NHL, but faces a long road.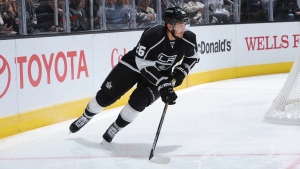 Dreger: "It's definitely a lengthy process. It first begins with the application for reinstatement. That's not expected to happen until the conclusion of his KHL season, so late April, perhaps early May. That would coincide with the expiration, the final year of his contract as well. It really gets complicated after that. There's not a lot the Los Angeles Kings, who retain his rights, can do in this process. He would have to meet with NHL Commissioner Gary Bettman as part of a hearing and it's also expected that there could be additional discipline suspension applied upon his return. And what about the immigration issues? So there's a lot he has to go through to get back into the league."
McKenzie talks NHL coaches poll
The Tampa Bay Lightning dominated TSN Hockey Insider Bob McKenzie's annual mid-season survey of NHL head coaches.
McKenzie: "All 31 coaches responded to the survey. That's unprecedented in and of itself. But, boy a whole lot of Tampa Bay Lightning love in this one. You start with the best player - Nikita Kucherov and Nathan MacKinnon. Kucherov from the Tampa Bay Lightning and MacKinnon from the Colorado Avalanche. Fourteen votes apiece, a dead heat for best player. Best goaltender - Andrei Vasilevskiy absolutely ran away with it, 26 of the 31 votes. Best defenceman - Victor Hedman, a comfortable lead, 17 votes for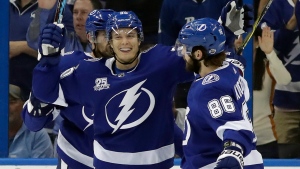 him, 12 was the next best from Drew Doughty. As for the best rookie, Matt Barzal of the New York Islanders, way, way, way ahead of the field. Fans in Vancouver won't be happy that Brock Boeser only got four votes and Charlie McAvoy ended up with three. And here's what we call the de facto unanimous. Best coach - Gerard Gallant of the Vegas Golden Knights. My goodness. Every coach in the National Hockey League picked Gallant as the coach of the year, except for Gallant who couldn't vote for himself, so we're calling that unanimous."
Stanley Cup favourites?
"No question about it. More Tampa Bay Lightning love as well as the Nashville Predators in the West. For the Eastern Conference champion projection, 22 of the 31 coaches had Tampa Bay winning the East with eight saying that the Boston Bruins would do it. In the West, 16 coaches voted for Nashville to win the west. Vegas Golden Knights got seven votes to win the West and the Winnipeg Jets six. If you look at Stanley Cup champion, Tampa Bay led the way by considerable margin. Nineteen votes compared to five for Nashville and four for the Boston Bruins as well as one for the Vegas Golden Knights."
How does Thornton's injury affect the Sharks ahead of the Trade Deadline?
San Jose Sharks forward Joe Thornton had surgery on his right MCL on Thursday and has no timetable to return.
LeBrun: It's certainly might change things. First thing is first, the Sharks were doing more medical evaluation of Joe Thornton's knee injury. For folks at home, it's a different knee than the one he had ACL surgery on last summer, thanks goodness. But, it certainly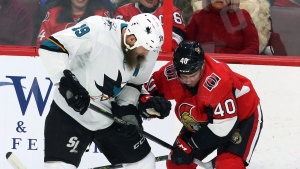 doesn't sound like he'll be back anytime soon. A huge blow, nearly a point a game in his last 28 games. Before the injury, the Sharks had plans on looking for a fourth-line centre before the Trade Deadline. That was their priority. What do they do now? It's a team that doesn't score a lot. They don't have Joe Thornton now. They have to make the playoffs James, as you say, so maybe a little more aggressive looking for top scoring help if they believe Thornton is out long term."
What's on the Penguins' radar?
LeBrun: I think he's looking for a few things, certainly. We know how aggressive he is, but he's been calling around for a bottom-six centre. Among the names we believe he's kicked the tires on are Mark Letestu in Edmonton as well as Jean-Gabriel Pageau with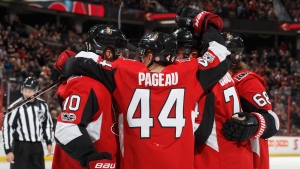 the Ottawa Senators. I can tell you Pageau has actually generated quite a few calls to the cellphone of Pierre Dorion. And Pageau is a guy that played against the Penguins last spring, so Pittsburgh knows very well how effective he can be in that situation."