Insider Trading: What does the future hold for Puljujarvi in Edmonton?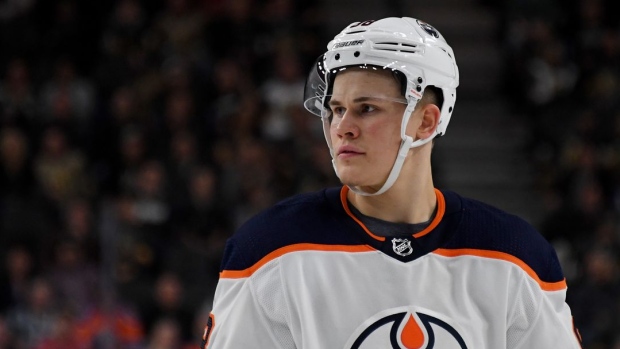 TSN Hockey Insiders Pierre LeBrun, Bob McKenzie and Darren Dreger joined host Gino Reda to discuss what's next in the Tom Wilson suspension since the NHL upheld their decision; What the future holds for Jesse Puljujarvi in Edmonton and more.
---
What's next in the

Tom Wilson

suspension?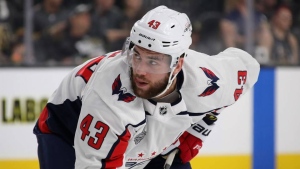 McKenzie: No surprise that Gary Bettman upheld that 20-game suspension to Wilson for his hit on Oskar Sundqvist. What's next? Well, that's up to the National Hockey League Players' Association and Wilson. They have seven days from Bettman's judgment to determine whether they want to go to the independent arbitrator to try and get it reduced on appeal. It should be pointed out that in the current CBA, the only time we've seen an on-ice infraction reduced by an independent arbitrator was Dennis Wideman's 20-game suspension that went down to 10. That's apples to oranges compared to what Wilson dealt with. I'd be very surprised if Wilson and the NHLPA don't go to the independent arbitrator as they have nothing to lose at this point.
What does the future hold for

Jesse Puljujarvi

in Edmonton?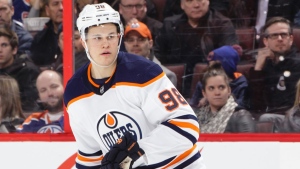 Dreger: It's a tad early to say this situation is coming to a head. You could imply that, but if it is in fact coming to a head then perhaps there's a change of teams for Puljujarvi, and I believe that's premature because the Oilers do see a bright future in this guy. He's in his third year in the NHL, so he needs to be treated like every other player. The harsh reality is that Kailer Yamamoto has outplayed Puljujarvi to this point. There's a trust issue between the coach and the player, so, it's ultimately on the player to try and improve that.
What options are left on the shrinking D-man market?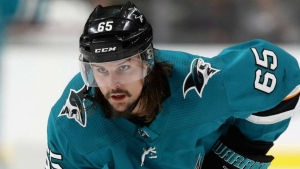 LeBrun: This was supposed to be the great class of 2019, where we had all these great and superstar defencemen on the market. It's shrinking by the day. There's still a big dog left in Erik Karlsson, who has yet to make a decision. I'm told that his camp and the San Jose Sharks have agreed that 'hey, let's wait till January' to pick up the conversation about Karlsson's future. There has been very little dialogue between Tyler Myers's agent, J.P. Barry, and the Winnipeg Jets. Hey, Winnipeg had a busy off-season, but I'm told that Barry is slated to speak to Winnipeg general manager Kevin Cheveldayoff in the near future. Jake Gardiner, we know that last week his agent, Pat Brisson, was in Toronto and met with Maple Leafs general manager Kyle Dubas, but of course, Gardiner is on the backburner while they figure out William Nylander, Auston Matthews and Mitchell Marner. Bottom line, it's hard to get a top-four defender and it's going to be even harder on July 1.
Is Predators prospect

Eeli Tolvanen

content in the AHL?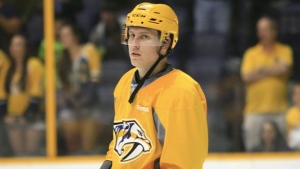 McKenzie: Tolvanen's got a clause in his contract that allows him to return to his previous club, the KHL's Jokerit, after he's played 10 AHL games. He's slated to play game Nos. 9 and 10 on Friday and Saturday with Nashville's Milwaukee farm team. The good news for the Predators and probably Tolvanen, I think, is that at this point he seems to be quite content to stay the course. He feels like he's developing, that he's doing well in Milwaukee, and for the foreseeable future, anyways, there doesn't seem to be any great urge on the player, or on anyone else, to change the status quo.
Does the NHL have realignment plans for Seattle?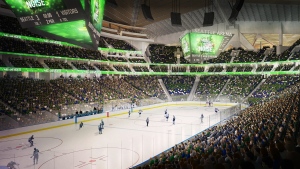 LeBrun: I asked NHL deputy commissioner Bill Daly today about realignment, and Daly said the league is still down the road in regards to this topic. He told me that, currently, the NHL has "vetted and adopted a realignment proposal for Seattle." Now, this means that it still has to be voted on by the full board of governors, but nevertheless, what Daly is saying is that they know what they're doing and it's already been approved by a powerful small group of owners; now it's just a matter of whether or not they vote Seattle in, which I suspect they will. Daly wouldn't say what the realignment plan is, but as we all suspect, we think it's Arizona going over to the Central, and Seattle drops into the Pacific. But on that, Daly would not confirm.