Insider Trading: What's next for the Sedin twins?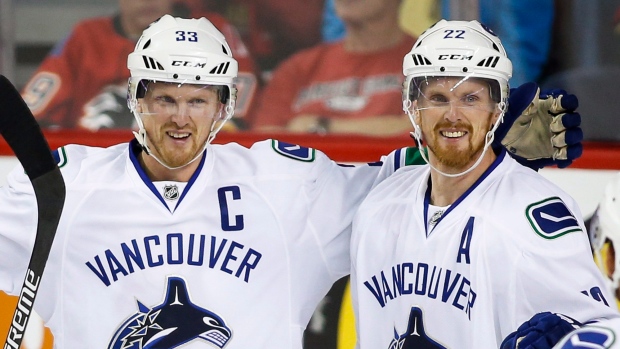 TSN Hockey Insiders Bob McKenzie, Darren Dreger and Pierre LeBrun joined host Gino Reda to discuss the future of the Sedin twins, the latest with the Canadiens and the steps the NHL is taking to clear up goaltender interference.
---
What's next for the Sedins?
With both Daniel and Henrik Sedin in the final year of their contracts, what might be their next steps?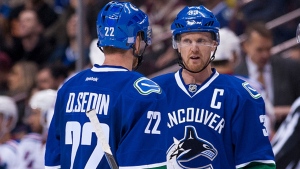 Darren Dreger: Well a trade isn't an option. Both players have a no-move clause. J.P. Barry, their agent, is in constant communication with Jim Benning, the general manager of the Vancouver Canucks. In a perfect world, the Canucks would learn between now and February 26 what the intentions are of Daniel and Henrik for next season but they're not going to know. This might not get resolved until the end of the season and perhaps into the summer when they reflect on the year and when they talk to Travis Green about next year and they find out how they feel physically. So a decision won't be made anytime soon.
Are Gudbranson's days in Vancouver numbered?
With his contract set to expire at the end of the season, the Canucks are getting calls on defenceman Erik Gudbranson. But will they move him?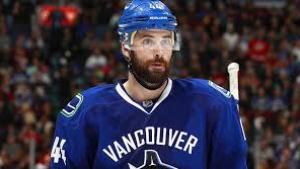 Bob McKenzie: There are a lot of people in Vancouver who assume that it is a foregone conclusion that pending unrestricted free agent Erik Gudbranson will be dealt as a rental at the deadline, but the Vancouver Canucks are not necessarily amongst those people. Not just yet anyways. The first priority at this point is to try to negotiate an extension with Gudbranson and while there haven't been any specific contract talks, there is expected to be some conversation over the next week or two with his representatives aimed to try to get a multi-year extension done. Only if they can't get that extension done does he become a likely move at the deadline as a rental and they're getting lots of calls on him at this time.
Habs set to wheel and deal at the deadline?
The Montreal Canadiens have struggled so far this season, sitting at 20-23-6 coming into play Tuesday. Are changes coming?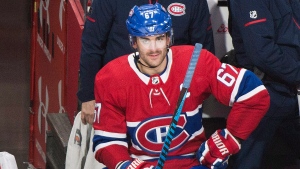 Pierre LeBrun: Well they keep taking calls on Max Pacioretty, I suspect they'll take calls right to the final seconds at 3:00 p.m. ET on Feb. 26. But this is not a thing where the Montreal Canadiens have said within the organization that we must trade Pacioretty. In fact, they may keep him through the deadline. It really depends if a team steps up and meets their price which has to really include a young centre as part of that package that they can build around. Otherwise I think they're more than happy to keep a player who's played a lot better over the past month and then decide in the summer whether they keep him long term or whether they trade him. The guy that needs a short-term decision is Tomas Plekanec. He's really their only notable unrestricted free agent and while it's most likely that he's a kind of guy that you deal before the deadline, I'm telling you this, Habs fans, there is a chance that the Canadiens re-sign him if they feel there's a cheap deal that makes sense. They're not very good at centre as we know so maybe they need to keep him. But again, I think more likely than not that he gets dealt.
Clearing up goaltender interference
Goaltender interference has been a pressing issue over the last several weeks and commissioner Gary Bettman sent a memo to on-ice officials to help clear things up. So, what was in it?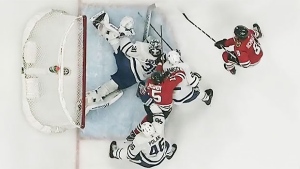 Bob McKenzie: Well basically it's the officiating department telling the referees let's look back at what the coach's challenge regarding goaltender interference was put in for. It was for the egregious play and we had a couple of celebrated cases in the past week where Auston Matthews had a play called on the ice as a goal. Upon video review, it was no goal. And then Connor McDavid drove the net and Ryan Strome put one in and that was called a goal on the ice. After a lengthy review, it was called no goal. What the officiating department wants referees to do is to go back to looking at things a lot quicker and trust their expertise, trust their judgment and only if they see overwhelming evidence to reverse their call, go with the original call on the ice. That's the message to the referees for what is supposed to be the egregious miss, not to study it to death and have three, four or five minute reviews.