Insider Trading: What's the latest with Tavares?
TSN Hockey Insiders Pierre LeBrun, Bob McKenzie and Darren Dreger joined host James Duthie to discuss the Adam Henrique trade, whether a deal is coming for the Edmonton Oilers and the latest with John Tavares.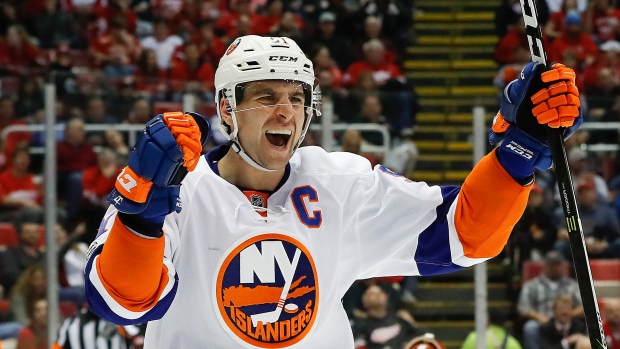 TSN Hockey Insiders Pierre LeBrun, Bob McKenzie and Darren Dreger joined host James Duthie to discuss the Adam Henrique trade, whether a deal is coming for the Edmonton Oilers and the latest with John Tavares.
---
What's the latest with

John Tavares

?
With Tavares in the final year of his deal, what are the chances he reaches unrestricted free agency or does a deal get done?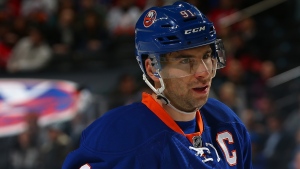 Pierre LeBrun: I chatted with him on Wednesday in Uniondale and the more you talk to John Tavares, the more it sounds like he's a guy that's making excuses to stay put rather than leave which is not necessarily a guarantee that he will stay but the one thing he told me was that he needs more time. He wants to take all the time he can to make the biggest decision in his career and the more he talked, the more he sounded like a guy that wanted to wait until after the season. And yet, when I made that point to him he said "Not necessarily, I'm keeping all options open including a conversation during the season."
Did the Ducks pick up Henrique because of injuries?
The Anaheim Ducks made a splash Thursday, sending defenceman Sami Vatanen and a conditional draft pick to the New Jersey Devils for centres Adam Henrique and Joseph Blandisi and a 2018 third-rounder. But did the Ducks bring in front-end help to compensate for the injuries to Ryan Kesler and Ryan Getzlaf?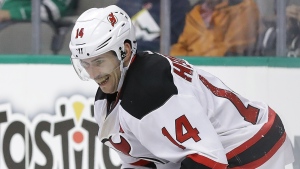 Pierre LeBrun: The injuries actually had nothing to do with it, although it's certainly nice to get a centre that can help now and then in Henrique with the two Ryans still out for a bit. But, the bottom line is this is a kind of trade that Bob Murray, the GM of the Anaheim Ducks, started working on months ago going back to the June draft, when, in fact, at the time, he did have a conversation with New Jersey and other teams about Sami Vatanen. But, after trading Shea Theodore to Vegas, those talks cooled. The other thing is they need Sami Vatanen and the entire Ducks blueline to get healthy, they're all banged up to start the year before they can go back and delve into this. The most important part of all is the fact that the Ducks were really focused on Matt Duchene for several months and when they lost out on him, then they went back to the drawing board and looked for a left-handed top-six forward. There were a couple of teams in the East that had talks with Anaheim about Vatanen, but in the end New Jersey pushed the hardest and that's why we got that deal.
Is Chiarelli poised to make a trade?
After a disappointing start to the season for the Edmonton Oilers, are they in the market to make a move?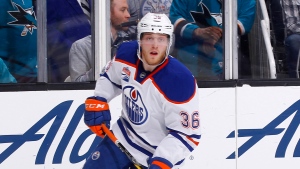 Darren Dreger: It's very unlikely that Edmonton Oilers general manager Peter Chiarelli is going to do anything as dramatic as the deal we see between Anaheim and the New Jersey Devils, although Chiarelli is making it known that he is in the market for perhaps a softer deal and he's willing to discuss certain players. Players like Caggiula, Khaira and Slepyshev. Again, dabbling a little bit in terms of what's available. On the back end, they're looking for perhaps a lateral move up front, but those are the names that are out there.
Is Hakstol's job in danger?
With nine losses in a row, is general manager Ron Hextall considering making a change behind the bench?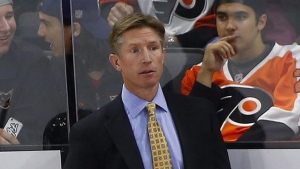 Bob McKenzie: Philadelphia Flyer general manager Ron Hextall is not firing his head coach Dave Hakstol in spite of the fact fans in Philadelphia were chanting "fire Hakstol" the other night and Ron Hextall knows that if you don't fire the coach in Philly when fans are mad at you, then they could soon be chanting "fire Hextall" but he's all in with his coach right now even though they're on a nine-game losing streak. Now, could he make a trade? Absolutely. He likes his first line, he likes his fourth line, he likes his defence and he likes his goaltending but those middle six forwards, he's not trying to get rid of them but he's trying to find somebody that he could perhaps add in there that could be a catalyst to get more out of their second and third lines but he won't trade any of the young pieces.
Will these GMs get new contracts?
Chuck Fletcher, Ken Holland, Doug Armstrong, Jim Benning and Lou Lamoriello are all in the final year of their contracts, a situation that used to be rare for general managers. Is it something that's becoming more common?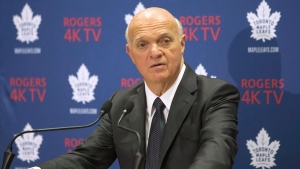 Bob McKenzie: Absolutely. Last year, everybody made a big deal when Brad Treliving and the Calgary Flames were in the final year of his deal but he got it done at the end of the season. But I don't ever recall five general managers in the National Hockey League, especially those of that seniority tenure and stature. Ken Holland, Chuck Fletcher and Doug Armstrong currently without contracts and Lou Lamoriello for that matter with the Toronto Maple Leafs and Jim Benning with the Vancouver Canucks. I'm not sure whether this is a trend that we're going to see more of with owners where they're deciding "You know what, I don't want to lock into a guy until we see how our team is at the end of that contract term."
When will a decision be made on CHL players at the Olympics?
Without the NHL in 2018 at PyeongChang, nations are searching for answers. When will a decision be made on the availability of CHL players?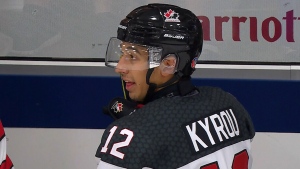 Darren Dreger: Well they're hoping that it's made as early as Dec. 5. Hockey Canada and the other federations are waiting for Russia and ultimately for the KHL to decide whether or not KHL players will be eligible for the upcoming Winter Olympics in South Korea. So this may be more of a need for Canada as opposed to a want, and we're talking about players like Sam Steel with the Regina Pats, Jordan Kyrou with the Sarnia Sting and ultimately Robert Thomas from the London Knights. There's constant communication but a lot of decisions still ahead.