Insider Trading: Will Sens' sales pitch keep Duchene in Ottawa?
TSN Hockey Insiders Bob McKenzie, Pierre LeBrun and Darren Dreger joined host Gino Reda to discuss the Ottawa Senators sales pitch to Matt Duchene, the price on Sergei Bobrovsky, and the latest on the Edmonton Oilers' general manager search.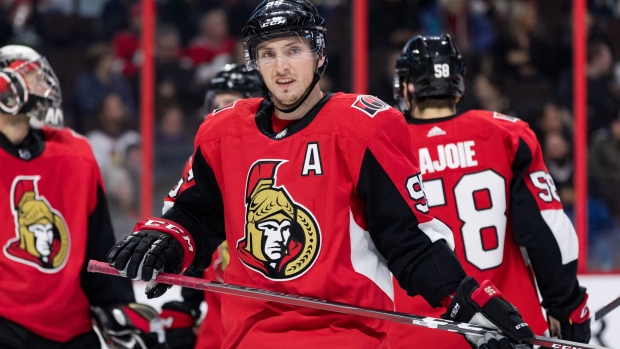 TSN Hockey Insiders Bob McKenzie, Pierre LeBrun and Darren Dreger joined host Gino Reda to discuss the Ottawa Senators sales pitch to Matt Duchene, the price on Sergei Bobrovsky, and the latest on the Edmonton Oilers' general manager search.
---
Ottawa Senators general manager Pierre Dorion met with Matt Duchene's agent Pat Brisson in Ottawa on Monday. What came out of that meeting?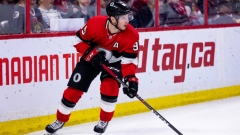 Dreger: Dorion is trying to sell Duchene on the merits of signing long-term with the Senators. So Brisson is there to listen to the sales pitch. What are the long-term plans and direction of the Senators? Really how deep is this team positionally speaking? And how quickly is it going to be before the Senators are recognized as a real playoff-contending team? There was a bit of a sales job in that few-hour meeting with Brisson. Now it will be up to the agent and the player to have a continued dialogue, but at some point in the real near future here, Duchene is going to have to make a decision.
McKenzie: And that is the real crux of everything in Ottawa. Forget the money, forget the term of the contract. Those are all important but secondary to what Darren just talked about. And that is for these players to have an understanding of position by position, player by player, and prospect by prospect, how are the Senators going to turn themselves from one of the worst teams in the NHL to a much more competitive team in a timeframe that suits Duchene and Mark Stone? And do you have faith the organization, from the ownership to the management to the coaching staff on down, can execute that plan before the lifetime of that contract.
We also get a very strong sense right now that most of the focus and energy is more on Duchene than Stone. That's not to say that couldn't change over the course of the week, but right now it seems like all the effort and focus in Ottawa is trying to convince Duchene to be a part of the team long-term.
Stone and Panarin holding up the trade market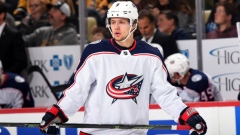 LeBrun: I think there are contending teams waiting to see what pans out with Stone before they decide to put all their chips in and make an offer on another rental player that's out there. Just like when Artemi Panarin went on the market last week, that meant a lot of teams sat back and said 'woah, I have to investigate this and find out what the price is before I go somewhere else.'
So Panarin and Stone are really having a cooling effect on the secondary market, guys like Micheal Ferland, who the Carolina Hurricanes would have moved last week if someone had stepped up, but now they're waiting.
And what about Wayne Simmonds? The Philadelphia Flyers have won eight straight games and now that they're in a playoff chase teams are wondering if they will keep Simmonds. I'm told that no, more likely than not, they will trade Simmonds if and when someone steps up with the right offer because they have to get assets for a guy they know they're not going to sign, and that will be gone July 1.
Last week we reported now that Sergei Bobrovsky is on the trade market, expect the Florida Panthers to be interested. What's happened on that front?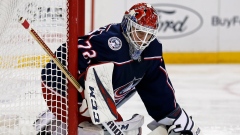 LeBrun: My understanding is the Panthers did reach out to Columbus and what they found out was the price is too high right now to get into trade discussions. Too high because they know they can go after him as an unrestricted free agent July 1. What I think is going to happen is the Panthers will keep in touch with the Blue Jackets, they'll circle back closer to the trade deadline, and if the price goes down maybe it's worth it for them to try and sign Bobrovsky now and advance the process. But if the price hasn't changed, they'll wait until July 1.
What's the latest on another goalie – Jonathan Quick?
Dreger: I'm going to jinx myself a little bit by saying that things have cooled around the Los Angeles Kings because that can change with a simple phone call. Yes, calls are being made and the usual suspects seem to be the targets, including goaltender Jonathan Quick, but he has four more years remaining on his contract at $5.8 million per season and the sense that I get from my sources is that if Quick gets traded, it's more likely that it'll happen at the draft than at the trade deadline.
What's the latest on the Edmonton Oilers' GM search?
McKenzie: The process continues and we are expecting that the Oilers later this week are going to begin to start reaching out to other teams to ask for permission to talk to managerial candidates. We don't expect the timeline to be accelerated. In other words, we're not expecting a new general manager to be named before the trade deadline and in fact this could be something that drifts a lot longer than that. But it sounds like later this week the process is going to take the next step, which is actually contacting teams, getting permission, and getting more into more of the heart of this matter.