Islanders acquire defencemen Boychuk, Leddy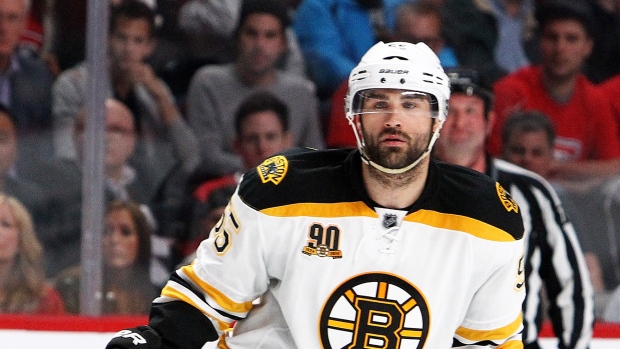 The New York Islanders bolstered their blueline on Saturday, adding two defenceman to the roster.
The club acquired Johnny Boychuk from the Boston Bruins for two second round draft picks and a conditional third round pick in the 2015 NHL Draft. The condition for the third rounder is that the pick only goes to the Bruins if the Islanders trade Boychuck within the Eastern Conference this season.
The Islanders also acquired defenceman Nick Leddy from the Chicago Blackhawks in exchange for defenceman Ville Pokka, defenceman T.J. Brennan and the rights to goaltender Anders Nilsson.
According to capgeek.com, the Blackhawks were $1.8 million over the cap after signing forward Dan Carcillo earlier Saturday. Leddy will make $2.7 million this year.
Boychuk has skated in 321 regular season NHL games - four with Colorado and 317 with Boston – and has accrued 19 goals and 56 assists for 75 points with a combined plus-89 rating. The defenceman appeared in 79 postseason contests with Boston, where he tallied 13 goals and 14 assists. During the Bruins 2011 Stanley Cup Championship run, Boychuk skated in all 25 games and notched three goals and six assists.

The 30-year-old Boychuk from Edmonton, Alberta was drafted by the Avalanche in the second round (61st overall) in the 2002 NHL Entry Draft. Boychuk was acquired by Boston from Colorado on June 24, 2008 for Matt Hendricks.
Leddy, 23, scored seven goals and 24 assists and posted a plus-10 rating in 82 games last season with Chicago, marking the third consecutive season that he's appeared in every Blackhawks regular season game. The Eden Prairie, MN, native added one goal and four assists in 18 Stanley Cup playoff games last season.