Isles acquire G Gudlevskis from Bolts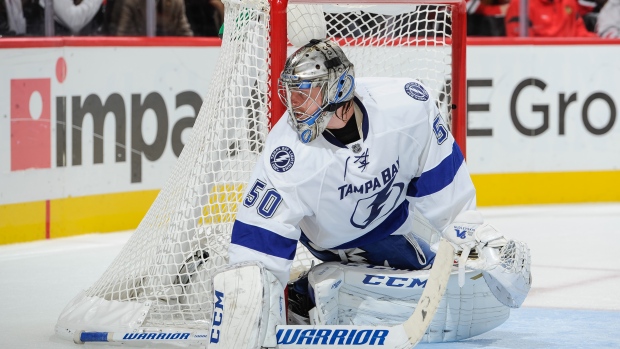 The New York Islanders acquired goaltender Kristers Gudlevskis from the Tampa Bay Lightning in exchange for centre Carter Verhaeghe.
Gudlevskis, 24, was fifth-round pick in 2013. He posted a 15-10-4 record at the AHL level this season with a .897 save percentage and a 2.65 goals against average. He is 1-0 in three career games at the NHL level with a .959 save percentage and a 1.36 GAA.
Verhaeghe, a third-round pick in 2013, spent parts of this season in ECHL. He had 16 goals and 13 assists in 45 games at the AHL level and 12 goals and 32 points in 16 games with ECHL Missouri.