​It's time the Tiger-Cats sign Johnny Manziel
Never have the mutual interests of a player and the team that owns his CFL rights lined up so perfectly, TSN's David Naylor writes.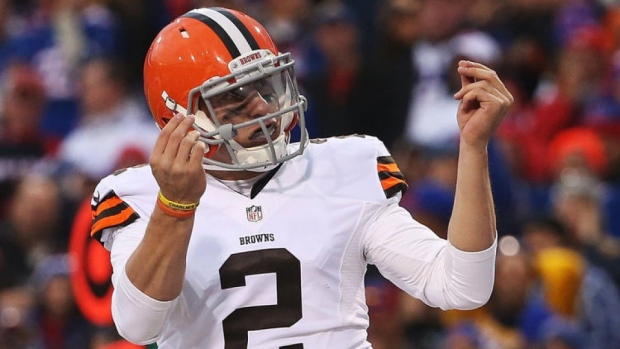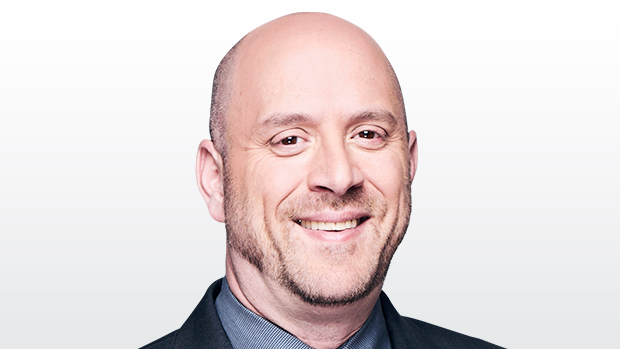 By now it is clear – if Johnny Manziel wants to play professional football again, he's going to have to do it in the Canadian Football League.
He's not in an NFL camp this summer, wasn't last summer and won't ever be again unless he can somehow resurrect his career north of the border first.
Maybe Manziel would become a CFL lifer who makes a career of it up here. Or maybe he'd flame out spectacularly like so many other college stars and former high draft picks.
But the Hamilton Tiger-Cats should do all they can to find out by getting Manziel on board now, because never have the mutual interests of a player and the team that owns his CFL rights lined up so perfectly.
The Ticats are the CFL's only winless team and have a developing crisis at quarterback, where starter Zach Collaros has gone from CFL star to the league's lowest-rated passer so far this season.
While the 28-year-old Collaros may be far from done, his play dating back to last season has been poor enough that Hamilton should already be thinking about a contingency plan for 2018.
This is where Manziel fits perfectly into the Ticats' rapidly unfolding future.
Let's be clear: Manziel is not a solution for the Ticats in 2017. This team is either going to turn things around with Collaros or sink amid his struggles.
What the Ticats must do is put Manziel into position to compete for the starting job next season. That means getting up here by Labour Day, taking reps in practice during the back half of this season and perhaps starting a game or three, depending on Collaros's play and whether Hamilton remains in the hunt for a playoff spot.
It's well known that American players benefit from joining a team late in a season to give themselves a broader understanding of the league and its rules before they attend their first training camp.
Asking Johnny Football to show up cold on the first day of training camp next spring and win a starting job? That's a stretch. Asking him to compete for the No. 1 job after experiencing a half CFL season and having a full off-season to prepare based on his experience? Well, that's not so far-fetched. And even if he can't win the job, he'll be far better prepared to step in should his chance come early in the season.
What downside is there in signing Manziel for the Ticats?
If his approach to the CFL isn't befitting that of a professional, simply send him walking. It wouldn't be the first time CFL fans have seen that act.
But if he looks like he can play this game, or might even thrive in it, well, think of the possibilities for the Ticats and the league.
Barring a dramatic turnaround this season, Hamilton is going to need a way to get fans excited about 2018, perhaps sooner than later. Nothing would do that like the potential of a Manziel resurrection in black and gold.
Should Collaros turn things around this season, the Ticats would have a very nice problem on their hands, one that other CFL teams might be eager to help them solve by acquiring the former Heisman Trophy winner in a trade.
Of course there is the matter of whether Manziel would actually come to the CFL.
Manziel has been quiet on the subject for the most part but this past weekend said the CFL was "definitely something I've looked into."
Presumably, the recent hiring of Junes Jones as Hamilton's assistant head coach wouldn't make the Ticats any less appealing to Manziel, given that Jones coached at SMU in Dallas while Manziel was starring in Texas high school and then at Texas A&M.
TSN reported at the start of the season that there had been an exchange of information between the Tiger-Cats and Manziel, where presumably all sorts of questions were asked by the quarterback's representatives.
And one CFL player told TSN that Manziel's curiosity about the CFL had led him to discuss it with his Texas A&M teammate Derel Walker, a former Edmonton Eskimo now at camp with the NFL's Tampa Bay Buccaneers.
Back when the Ticats and Manziel's people last talked in the spring, Collaros was firmly entrenched as Hamilton's starter, a roadblock to Manziel's path to playing for the Ticats.
That is no longer the case.
If Johnny Football, still just 24, is really serious about resuming his career, the path he must take has never been so obvious and clear.