J. Cole and PUMA release the RS-Dreamer "E-Line"
PUMA has officially unveiled J. Cole's newest basketball sneaker, the RS-Dreamer "E-Line."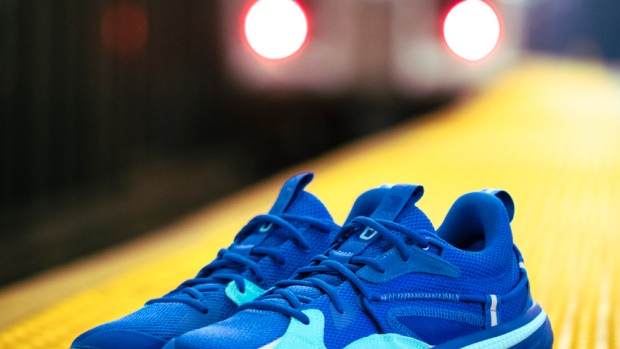 PUMA has officially unveiled J. Cole's newest basketball sneaker, the RS-Dreamer "E-Line."
The shoe pays homage to the E-line of the New York City Subway which connects Queens and Manhattan, two of the most important boroughs in Cole's life. The Big Apple has played a huge role in Cole's rise to fame, from when he attended St. John's University to performing for a sold-out crowd at Madison Square Garden. Cole's journey in the "City That Never Sleeps" represents the shoe line's name of what it means to be a dreamer.
The RS-Dreamer sports rich blue shades across the majority of the upper and midsole parts of the shoe as the E-Line is known as the "blue line" across New York's transit system. The sneaker sports an innovative cord lacing system for a snug fit while carrying PUMA's signature ProFoam and RS technology in the midsole and heel. Cole's DreamVille logo is also featured on the heel.
The J. Cole x PUMA RS-Dreamer "E-Line" is available now on PUMA's website and is priced at $125 USD.