Jacobs opens Pinty's skins title defence with win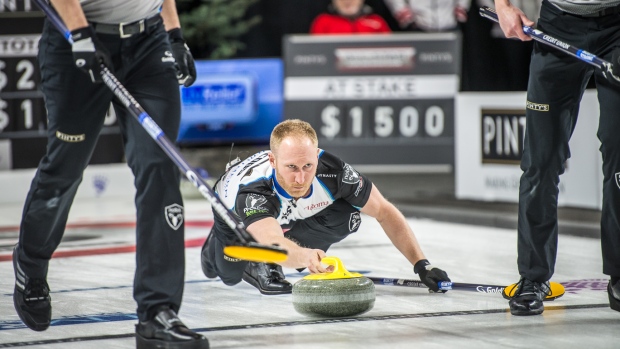 Two-time defending champion Brad Jacobs opened his second consecutive title defence at the Pinty's All-Star Curling Skins Game successfully, defeating Manitoba's Mike McEwen.
Team Jacobs, which also features Ryan Fry, EJ Harnden, and Ryan Harnden, won the match with $12,500 total in prize money, defeating Team McEwen, which also features BJ Neufeld, Matt Wozniak, and Denni Neufeld, who finished with $8,500.
Jacobs advanced to Sunday's men's final against Kevin Koe with the win.