James pays respect to Irving on Twitter after trade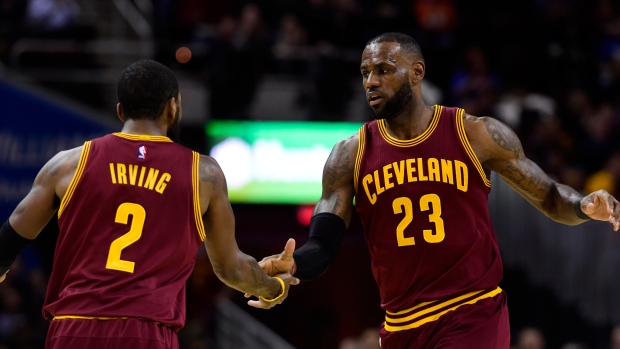 After much speculation that LeBron James and Kyrie Irving weren't seeing eye-to-eye earlier this summer, James took to Twitter Tuesday night to show respect to his former point guard after he was dealt to the Boston Celtics.
"That's the only way to be to the kid! Special talent/guy! Nothing but respect and what a ride it was our 3 years together Young Gode #Filayy," James wrote as he quote tweeted a fan's thank you message to Irving.
Irving, who reportedly asked for a trade this off-season, was sent to the Celtics for point guard Isaiah Thomas, forward Jae Crowder, centre Ante Zizic and a 2018 first-round pick Tuesday night.
James and Irving had a lot of success in their three seasons together, making the NBA Finals each year and winning it all in 2016.