Jays GM says he wants to keep Bautista, Encarnacion past next season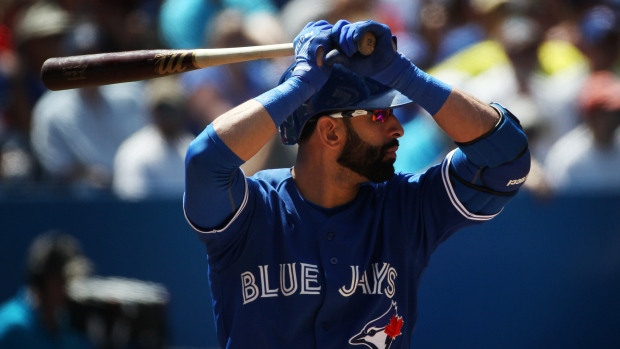 New Toronto Blue Jays GM Ross Atkins appeared on MLB Network Radio Sunday, and said the team has let both Jose Bautista and Edwin Encarnacion know they'd like to keep them past next season, when both their contracts expire.
"What we've been focused on to date is how do we make this team better without sacrificing our future and we'll continue to do that as we factor in the decision to extend them or hopefully come to terms with something that makes them happy," Atkins told MLB Network Radio. "Would we like to have them here long term? Absolutely. The challenge is, can we see eye to eye on what that value is going to be? That will be the challenging part."
Atkins added he hasn't entered into contract talks with either player at this point.
"We've just talked about our desire to keep them here and wanting to work towards it."
Bautista and Encarnacion are both entering the final years on their contracts. Bautista signed a five-year, $65 million contract with a $14 million club option for the 2016 season ahead of the 2011 season. Encarnacion signed a three-year, $29 million contract with a $10 million club option for this upcoming season in 2013.
The 35-year-old Bautista is entering his ninth season with the team. The six-time All-Star finished last year batting .250 with 40 home runs and 114 RBIs. Encarnacion, 33, is entering his eighth year with the club and batted .277 with 39 home runs and 111 RBIs last year.
Atkins also addressed RA Dickey trade rumours, saying that he'll listen to offers on any player, but that the team isn't actively shopping the veteran knuckleballer.