Jays-Indians postponed for 2nd straight day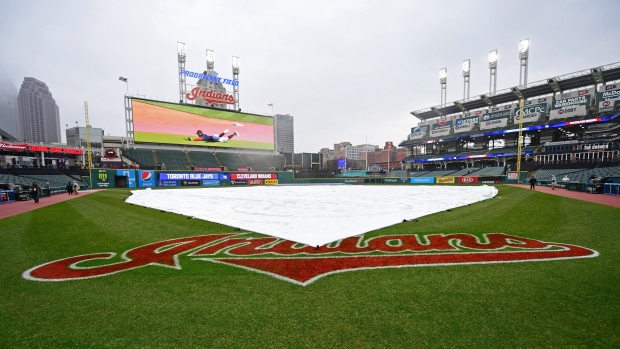 CLEVELAND — Rain has postponed a game between the Toronto Blue Jays and Cleveland Indians for a second straight day.
Sunday's game was called about four hours before the scheduled 1:10 p.m. first pitch. Saturday's game also was postponed. The teams will play a traditional doubleheader starting at 1:10 p.m. on May 3, previously an off day for both clubs.
Toronto, in its only previously scheduled trip to Cleveland this season, broke the Indians' five-game winning streak with an 8-4 victory Friday night.
Corey Kluber (1-1) had been scheduled to start for Cleveland on Sunday. The reigning AL Cy Young winner is expected to pitch Tuesday night when the Indians open a two-game series in San Juan, Puerto Rico, against the Minnesota Twins.
Jaime Garcia (1-0) had been scheduled to start for Toronto on Sunday. The Blue Jays open a three-game series Monday night against Kansas City at Rogers Centre.
Sunday will see a number of postponements across the MLB.
The final game of the Atlanta Braves' series with the Chicago Cubs at Wrigley has been rescheduled for May 14, while the proposed doubleheader between the New York Yankees and Detroit Tigers has also been scrapped.