Jays lose Refsnyder to CLE, acquire Ngoepe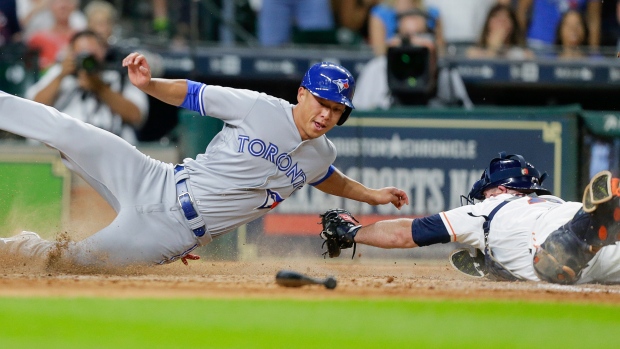 The Cleveland Indians have claimed utilityman Rob Refsnyder from the Blue Jays, ending his short tenure in Toronto.
Refsnyder was claimed by the Jays in July off waiver from the New York Yankees and hit .196 during 32 games. Prior to their loss of Refsnyder, the Blue Jays outrighted starter Chris Rowley and outfielder Harold Ramirez.
The moves opened up three more spots on their 40-man roster ahead of Monday's 8:00 p.m. deadline, knocking the Jays seven under the threshold of players they're able to protect in the Rule 5 draft on Dec. 14.
But it didn't take long for Toronto to bring in another infielder. They acquired second baseman Gift Ngoepe from the Pittsburgh Pirates in exchange for cash or a player to be named later.
Ngoepe, a native of St. Petersburg, was the first player born in South Africa to play in the major leagues. In 28 games for the Pirates last season, the 27-year-old hit just .222 with a slugging percentage of .296.
The Blue Jays also added pitchers Connor Greene and Tom Pannone, catchers Danny Jensen and Reese McGuire and first baseman Rowdy Tellez to their 40-man roster ahead of Monday's deadline.
Jansen had a breakout year in 2017, while MGuire's defence is already seen by some as being as MLB-ready.
Not on their 40-man was catcher Max Pentecost, their 2014 first-round pick. The Jays got a good look at him behind the plate in the Arizona Fall League and the reviews were mixed, according to TSN's Scott Mitchell.