Jays make history with three Canadian position players in lineup vs. Rays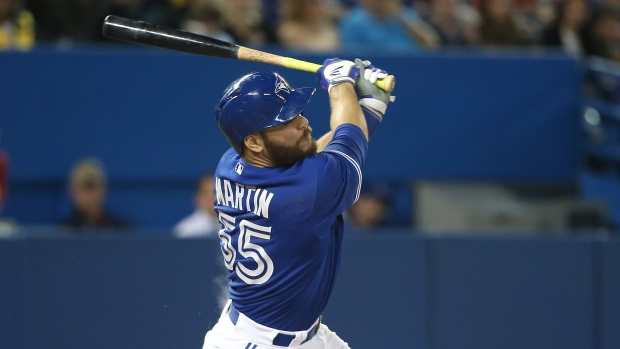 ST. PETERSBURG, Fla. - The Toronto Blue Jays have made major league history by putting three Canadian-born position players in the starting lineup.
The Blue Jays started catcher Russell Martin and outfielders Michael Saunders and Dalton Pompey against Tampa Bay on Saturday night.
Never before had a big league team started three Canadian position players. The Montreal Expos twice in 1993 and the Minnesota Twins during the 2011 season had a pitcher and two position players from Canada in a starting lineup.
Saunders made his debut with the Blue Jays after missing the start of the season following left knee surgery in February.
"To represent Canada is pretty special and it's pretty amazing the way that coincided with (my return)," Saunders said. "I think it just goes to show that baseball is starting to evolve in Canada. It's pretty special and it's going to continue to evolve."