Jays' Thole elects free agency after DFA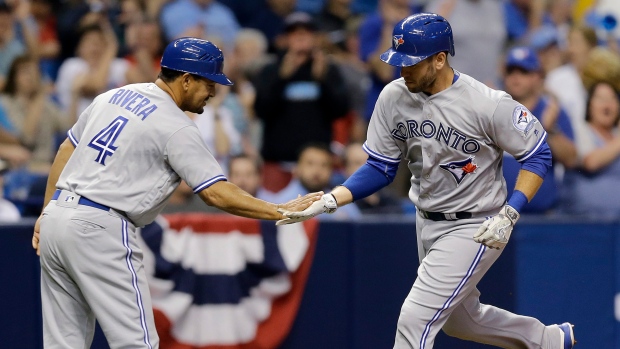 Toronto Blue Jays catcher Josh Thole elected free agency on Tuesday night after clearing waivers.
The 29-year-old was designated for assignment by Toronto on Monday to make room for catcher Dioner Navarro. Navarro was acquired from the Chicago White Sox on Aug. 26 for left-handed pitching prospect Colton Turner.
With Thole electing free agency, he is now able to joining any MLB club — including re-signing with the Blue Jays. Should he sign with an MLB club on Wednesday, he would be eligible for that team's post-season roster. Any player added to an MLB roster after Aug. 31 isn't eligible for the playoffs.
Thole is primarily used as the catcher for knuckleballer R.A. Dickey but is hitting just .158 this season in 47 games.