Jeter hasn't spoken to Stanton about trade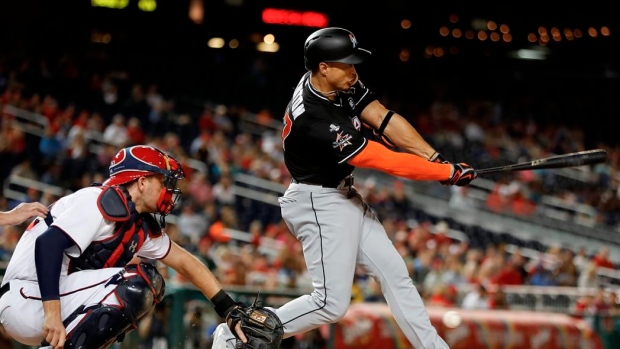 New Miami Marlins minority owner Derek Jeter said he has not spoken to outfielder Giancarlo Stanton about a trade and doesn't plan on it "unless there's a reason to."
He did confirm the Marlins are listening to trade offers.
Jeter also said that a Stanton deal would be extremely complex but added that the current rate of the franchise is unsustainable, vowing to make changes.
"A lot of this started when he came out and expressed publicly that he didn't want to be part of a rebuild," Jeter said Wednesday.
The Marlins handed Stanton a 13-year, $325 million deal in 2014 despite being one of the lowest grossing franchises in baseball. In 2017, they sat third last in attendance with an average draw of 20,95 fans per game according to ESPN.
A report from the Miami Herald in September stated that the Marlins want to lower their $115 million payroll to somewhere between $80 million and $85 million.
After making $14 million in 2017, Stanton's salary will take a sizeable jump to $25 million next season.
Despite the hefty price tag, a number of teams including the Boston Red Sox, San Francisco Giants and St. Louis Cardinals have all been tied to Stanton in a potential trade.
Last season marked a career year for the 28-year-old. He clubbed a league-leading 59 home runs while driving in 132, but the Marlins finished at just 77-85.