Jets' Myers exits Game 3 with injury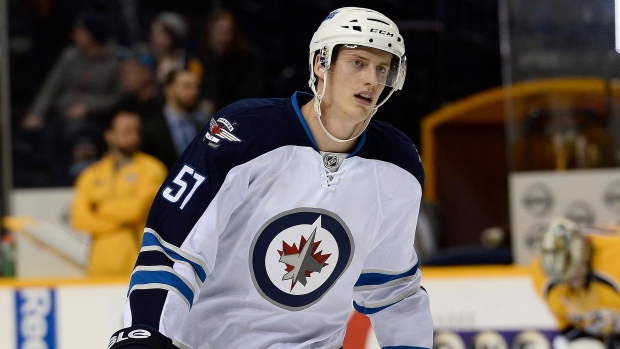 Already down three goals in the second period, the Winnipeg Jets got more bad news as defenceman Tyler Myers left with four minutes to play in the frame.
Myers immediately went to the locker room after colliding awkwardly with the boards when Minnesota Wild forward Marcus Foligno lost his footing blocking a shot and fell into Myers. Prior to puckdrop to begin the third period, the team announced that Myers would not be returning to the game.
Head coach Paul Maurice did not have an update on the injured defenceman Monday.
The 28-year-old already had a goal in the game, his second of the series, before suffering the injury.
The Minnesota Wild stormed back in Game 3, picking up a 6-2 win on home ice to make the series score 2-1 in favour of the Jets.