Jets re-sign F Pardy, F Halischuk
The Winnipeg Jets have re-signed forwards Adam Pardy and Matt Halischuk to one-year deals. Pardy's deal a one-way agreement worth $1 million while Halischuk signed a two-way deal worth $750,000.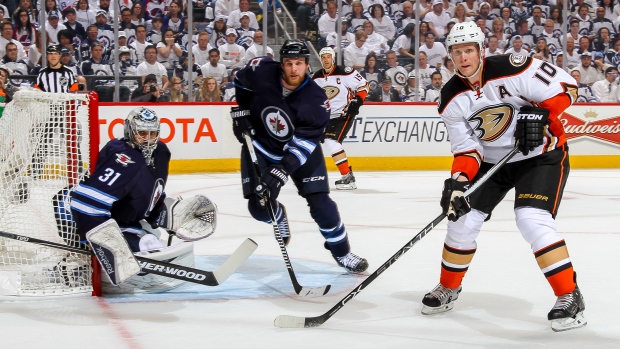 WINNIPEG - The Winnipeg Jets started free agency by locking up two of their own players.
Winnipeg agreed to terms on one-year deals with defenceman Adam Pardy and forward Matt Halischuk.
Pardy, who fought through a shoulder injury in the playoffs, will make US$1 million next season.
Halischuk got a two-way deal that pays him $750,000 in the NHL.
The Jets have a handful of other unrestricted free agents, including wingers Michael Frolik, Jiri Tlusty and Lee Stempniak.
Winnipeg re-signed winger Drew Stafford to a $8.7-million, two-year contract Tuesday night.