Carruthers, Jones victorious at Canada Cup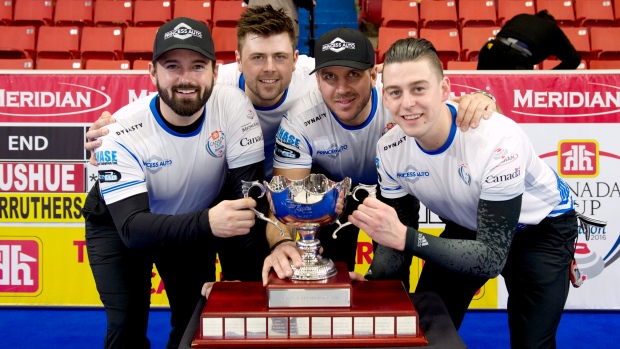 BRANDON, Man. — Reid Carruthers had to beat a familiar face to become the men's 2016 Canada Cup champion.
The 31-year-old Winnipeg skip made a delicate hit-and-stick to score three in the ninth end to defeat the Brad Gushue team from St. John's, N.L. — skipped by Mark Nichols — 8-5 on Sunday to capture the Canada Cup.
Carruthers and Nichols were roommates for two curling seasons (2012-14) while playing for Winnipeg's Jeff Stoughton. Carruthers was the second while Nichols played lead.
Carruthers called the victory in the same arena where he won the 2015 provincial men's title the biggest of his career as a skip.
"With this field, man. Tough field. I'm ecstatic. I'm almost speechless to be honest," said Carruthers. "Playing a team like that that's ranked first on (the Canadian Team Ranking System) for a reason. They've been very, very consistent, the most consistent team all season long.
"We knew we had to play really good, and there was just one big shot that changed the game. It could have gone either way."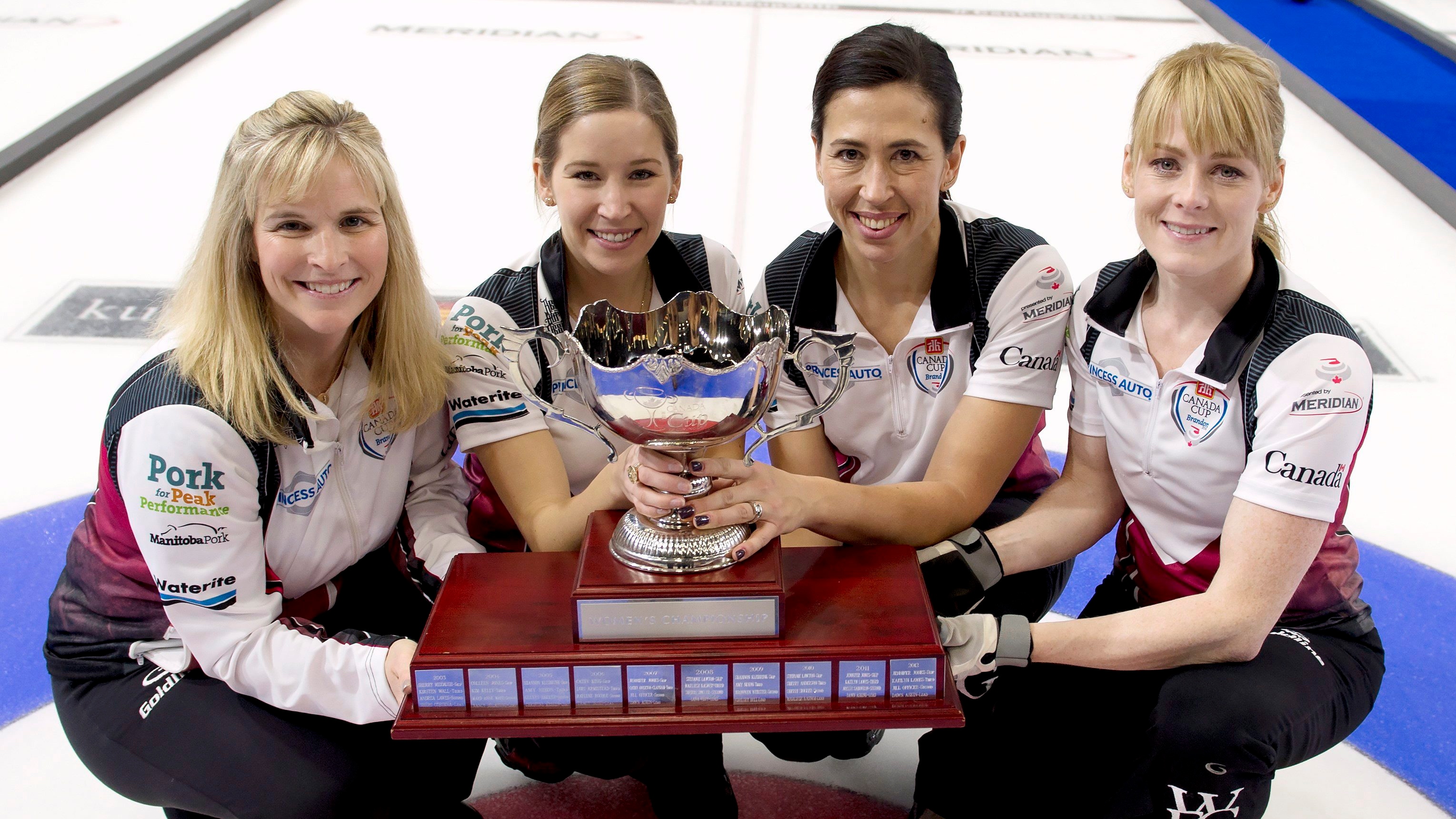 With the win, Carruthers, third Braeden Moskowy, second Derek Samagalski, lead Colin Hodgson and coach Dan Carey secure a berth to the 2017 Roar of the Rings Canadian Curling Trials in Ottawa next December to determine Canada's four-player representative at the 2018 Winter Olympics in PyeongChang, Korea. The only other men's team with a Trials berth already sewn up is Calgary's Kevin Koe.
Nichols was supported by Charley Thomas at third (substituting for Gushue), second Brett Gallant, lead Geoff Walker and coach Jules Owchar.
"I'm pretty disappointed right now," said Nichols. "We really, really wanted to win this event."
The victory also means Carruthers will be one of the teams representing North America at the 2017 Continental Cup in Las Vegas in January.
Earlier in the day, Winnipeg's Jennifer Jones downed Ottawa's Rachel Homan 9-5 to win the women's title.
Jones took a 5-0 lead after a steal of four in the third end and cruised to the third Canada Cup title of her career.
Homan and Jones have both already earned a spot in next year's Olympic curling trials.
"At the end of the day, everyone is going to have to play well to win those trials in Ottawa," Jones said.
"For me it was just getting back on the ice after having (daughter Skyla) and just seeing where we're at. We have another year until the trials to try and improve. We know we're going to have to beat a bunch of good teams at the trials in order to win and you're going to need some luck as well."
Homan, last year's champion, couldn't dig herself out of that early hole and conceded after Jones scored a single in the ninth end.