Jones: Manziel would be "best player to ever play up here"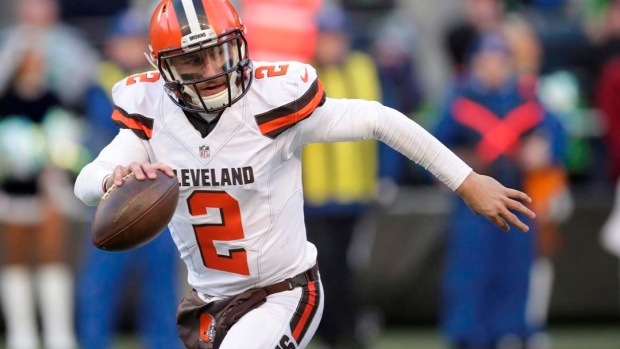 Hamilton Tiger-Cats head coach June Jones continued his praise of quarterback Johnny Manziel on CFL.ca's The Waggle podcast Thursday.
"I think [Manziel] would be the best player to ever play up here," Jones told The Waggle. "He can throw it and he can run it like nobody has ever been able to do."
Jones said earlier this week on TSN 1150 he thought Manziel could be a special player in Canada.
Jones said he's worked Manziel out twice, and came away impressed with the former NCAA star and NFL quarterback.
"I would say he was not quite in top shape but I was very impressed with arm strength, his accuracy – and that was what I was concerned about as far as passing."
The Ticats hold Manziel's CFL rights and he is eligible to play in the CFL starting next season so long as he meets certain league-imposed conditions. Ticats vice-president of football operations Kent Austin told TSN 1150 the deadline to reach a deal with Manziel has been extended to January. Jones implied the decision to play is up to Manziel.
"I think he has a tremendous upside and it really is in his lap to decide if that's what he wants to do."
Jones also appeared to tip his hand on the team's impending quarterback decision between Jeremiah Masoli and Zach Collaros. Masoli, who finished the year as the team's starter, going 6-4 down the stretch, is a pending free agent. Collaros, who started the year 0-8, is still under contract.
"I don't want to change what's been successful and that'd be Jeremiah," Jones said. "I don't think we're in a position where we can keep both."
The newly minted Ticats head coach added he thinks CFL teams need two quarterbacks to be successful, but that Manziel would have a good shot being part of a successful tandem.
"You always have to have two guys. I would see that [Manziel] would be very competitive, there's no question about it," he said. "You can't have too many of those guys and once Johnny would get his shot in there I think he would be hard to unseat."