Jones: 'Not even a thought' of firing Garrett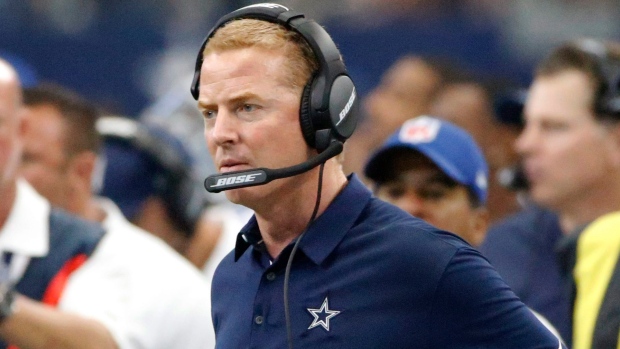 Dallas Cowboys owners Jerry Jones said Tuesday Jason Garrett will return as head coach of the Dallas Cowboys for the 2018 season.
"It's not even a thought for me," Jones told 105.3 The Fan in Dallas of firing Garrett. "I like the fact that we've invested several years of Jason evolving in this profession.'
The Cowboys defeated the Philadelphia Eagles 6-0 on Sunday, finishing the season at 9-7 and missing the playoffs for the second time in four seasons.
Garrett led the team to a 13-3 record in 2016 despite losing starting quarterback Tony Romo for the year in the preseason. He was named NFL Coach of the Year for his work.
The backup quarterback to Troy Aikman during the Cowboys' halcyon days of the '90s, Garrett assumed the head coaching position with the club midway through the 2010 season following the dismissal of Wade Phillips.
In his seven-plus seasons in charge of the club, Garrett posted a record of 67-52. He is the second-winningest coach in franchise history behind only Tom Landry.
The Cowboys' season was defined by the on-again, off-again suspension of running back Ezekiel Elliott. Given a six-game ban by the league for a violation of the NFL's personal conduct policy, Elliott's appeal was granted and overturned on a number of occasions. Finally, after the suspension was reinstated on November 9, Elliott dropped his appeal and accepted his suspension, missing Weeks 10 to 15. The team went 3-3 in his absence.
Dallas was eliminated from playoff contention after a Week 16 loss to the Seattle Seahawks.