Jooris eyes depth role with Maple Leafs
Off-season addition knows he's in tough to earn a place among Toronto's deep and talented forward group, Kristen Shilton writes.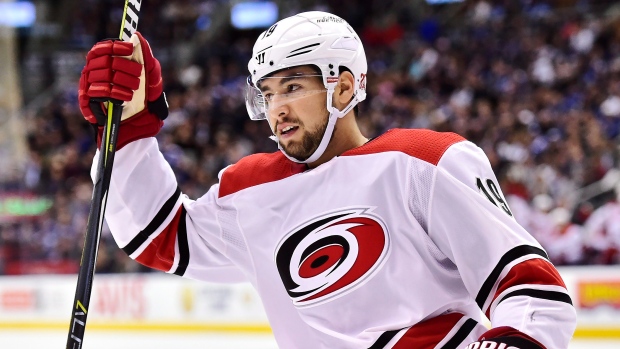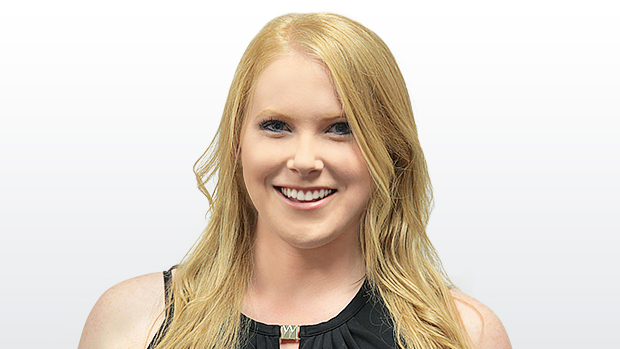 TORONTO — When NHL free agency opened on July 1, two of the Toronto Maple Leafs' quickest signings were players with local roots. Josh Jooris can forgive those who have forgotten he was one of them.
The mania that followed Mississauga, Ont.,-bred John Tavares' acquisition, announced less than an hour after Jooris inked a one-year, $650,000 deal with Toronto as an unrestricted free agent, made the Burlington, Ont., native a mere footnote in the Leafs' productive day.
For a number of reasons, the two signings couldn't have been any more different. For one, Jooris didn't have a Tavares-like childhood photo of himself asleep in Maple Leafs' sheets to share on the day he joined the team. In fact, Jooris had never been a fan of the Leafs at all – and it's too late to start fibbing now.
"I would say I [was], but I can't lie. It's in the archives," Jooris said with a smile Tuesday after a summer skate at MasterCard Centre. "I've been honest before when I was on other teams. I was a [Red] Wings fan growing up. I had a bunch of buddies and a cousin who were diehard Leafs fans, lot of family and friends [who are], but unfortunately I was born into a Red Wings family. My dad was a big Wings fan."
If Jooris has his way, dad will have ample reason to turn on Leafs games come fall. But the road to reclaiming a permanent NHL job won't come easy for the forward, especially following the most tumultuous season of his five-year pro career.
Jooris, 28, started out last year with the Carolina Hurricanes, but was demoted to their AHL farm team in Charlotte for his first minor league designation since 2014-15. With only three goals and three assists in 31 NHL contests to his credit by mid-season, Jooris was traded in February to Pittsburgh, where he skated in nine NHL games (with zero points) and six more tilts in the AHL with Wilkes-Barre/Scranton.
"It's not the easiest thing, playing for four different teams and meeting four different groups of guys, but it's good experience," Jooris said of his season. "Coming into this year, I want to…use my experience and my knowledge and just be a confident guy out there. It's definitely adversity, you know, bumping around. You have a different appreciation for how hard it is to be an NHL player and stick in this league."
Earning a fresh start with the Leafs will mean Jooris jumping ahead of those already pencilled in on the nightly 20-man roster With NHL experience on the wing and at centre, coupled with good penalty killing ability, Jooris could push for the Leafs' fourth-line centre job, but he'll be a dark horse contender for that slot after front-runner Par Lindholm signed from the Swedish Hockey League to a one-year, $1.775-million deal on April 30. Frederik Gauthier, who just inked a two-year, $1.35-million extension with the Leafs, will also be in the mix. Toronto could also seek out another option for that role before training camp opens.
The Leafs are equally stacked on the wing with talent, including off-season signee Tyler Ennis. So how does Jooris intend to stick with the club?
"I've been around enough to know that nothing is ever given to you, you have to earn it. So that's definitely going to be my mindset," he said. "I think I've come a long way as a player. I like to be a steady, reliable guy out there at both ends of the ice and use my speed when I can, make it hard on the opposition, get in on the forecheck and bring an edge to the game. And if I can chip in on offence, there is [that]."
Despite his relatively low career point totals (23 goals, 32 assists in 213 NHL games), Leafs' general manager Kyle Dubas wasted little time going after Jooris in July, moving from an initial conversation to signing in less than 24 hours. But Dubas has a broader history with Jooris than most, dating back to when he scouted a 16-year-old Jooris for the Sault Ste. Marie Greyhounds (Jooris played at Union College instead).
A decade later, Jooris and Dubas have reunited, on what could be the best Maple Leafs team in a generation.
"[Kyle] was kind of my family advisor when I was going through the [recruiting] process there at a young age," Jooris said. "Obviously [he has] a wealth of knowledge. To be able to talk to him and have him give me a call and welcome me to the organization, it's just coming full circle and it's pretty cool to be a part of this organization with him where he is [now] from where we were back then."
The only hiccup is that Jooris doesn't yet know exactly where he'll be come October – playing a bottom-six role with the Leafs or potentially a top-six one with the AHL's Marlies. Having just won a Calder Cup in June, the Marlies (not unlike the Leafs) are a more desirable landing spot than they might have been a few years ago, but they aren't exactly Jooris' end game.
"I want it to be in the NHL and help the Maple Leafs win," he said. "But if that's going to take some time, then so be it. More so than any other place, this organization with their connection between the AHL and the NHL is really [solid]. I'm just here to help in any capacity that I can."