Just the Stats: Laine and Sabres hot, Flyers go cold
Presented by:

Kevin Gibson, TSN Research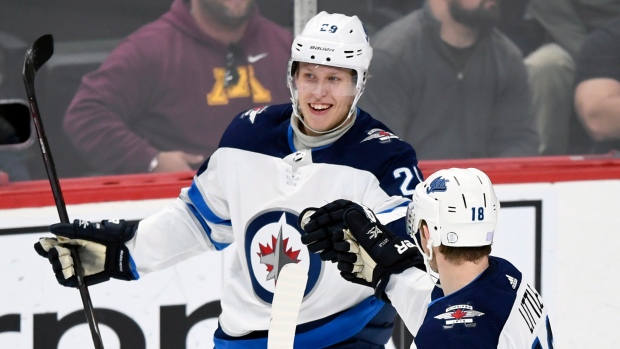 Welcome to Just the Stats with TSN Stats guy Kevin Gibson. Be sure to check back every Wednesday to find out who's hot and who's cold to help you set your fantasy lineup.
---
Trivia question: Which team has more short-handed goals for than power-play goals against this season? (Answer below)
Hot
There's a lot more hot than cold this week as we head into December.
- No team is hotter than the streaking Buffalo Sabres. Buffalo has tied a franchise record with 10 straight wins, which they have done twice before. There have been plenty of nail-biters during this run. Nine of the victories have been by one goal, four have come in overtime and three have been via the shootout. Jeff Skinner has been all-world during the win streak, leading the team with 10 goals. The next highest Sabre in goals over that span is Tage Thompson, with three. For the Sabres to establish a new franchise record, they'll have to win in Tampa Thursday night, where the Lightning is 10-4-0 this season. The Lightning dropped their last home game and they haven't lost two straight at home this season. Tampa is 7-1-1 in their last nine games at home versus Buffalo, so it will definitely be a tall order for the Sabres to keep streaking.
- One hot player the Sabres will have to contend Thursday night is Nikita Kucherov, who has a seven-game point streak where he's picked up two goals and 13 assists. Tampa is 15-2-1 this season when Kucherov has a point. One of those regulation losses was Tuesday night, with Anaheim picking up a rare road win in Tampa – their first in their past seven away from home.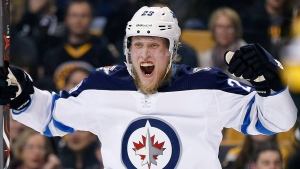 - Patrik Laine is the definition of on fire. He didn't score last night, but the Winnipeg Jets winger has 11 goals in his last five games. To put that in perspective, 15 teams had 11 goals or fewer over the same span. Laine has 16 goals in November with one game left to play in the month. The last player with 17 goals in a month was Mario Lemieux in December of 1996. The NHL record for goals in a single month is 20, shared by Teemu Selanne (March 1993) and Joe Malone (way back in February 1921). Laine is also one goal shy of 100 career for his career. If he gets it relatively soon, he'll be the fourth-youngest player to reach 100 goals in NHL history.
- The Leafs have 10 goals in their last two home games, with Mitch Marner assisting on five of those goals. Marner has 27 assists on the season, including a league-leading 24 primary assists. Marner has nine multi-assists games so far this year, and the Leafs are a perfect 9-0-0 in those contests.
- Vegas Golden Knights goalie Marc-Andre Fleury is having a great November. He's 8-3-0 this month, with four shutouts, a 2.00 goals-against average and a .930 save percentage. Fleury has won his last five starts. The Knights have won four straight, which is their longest win streak on the season. The Knights only win streak longer than one game, prior to this streak, was three games from Oct. 13-20.
Cold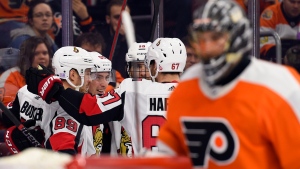 - The Flyers fired general manager Ron Hextall this week. You know your team's goaltending is in trouble when, arguably, the best goalie in the organization is the GM you just fired. Anthony Stolarz, the Flyers current No. 1, has played a total of eight games over the past two seasons, at any level. So when Flyers president Paul Holmgren says that he's looking for a goalie before a GM, that's a smart move. The Flyers are last in team save percentage, currently sitting at .879. They've played 24 games this season and have allowed five or more goals in eight of those games. Tuesday night's home game versus Ottawa looked like a potential confidence builder as the Senators had been averaging close to 5.5 goals against per game on the road this season, by far the most in the NHL. The Flyers did their part, firing 37 shots at Mike McKenna, who was making his second start of the season, but they managed just three goals in a 4-3 loss, with Ottawa scoring three times in the third period. The Flyers have allowed 30 goals in the third period this season, the third most in the league. Ottawa has allowed the second most with 36, but didn't surrender any last night.
Answer: The Arizona Coyotes have 10 short-handed goals for and eight power-play goals against this season.
Kevin Gibson has been TSN's Stats Guy for more than a decade. He has also written many non-leather-bound books. Follow him on Twitter @TSNResearch.