Kadri suspended for rest of first round; Nylander moves to centre
With Maple Leafs centre Nazem Kadri suspended for the rest of the first-round series after cross-checking Bruins' forward Jake DeBrusk in the head, the team shifted William Nylander to the third line centre spot, Kristen Shilton writes.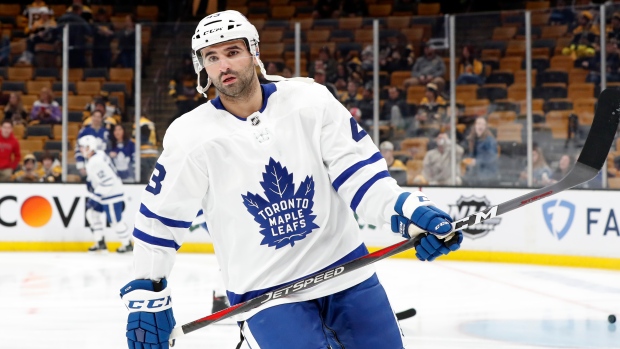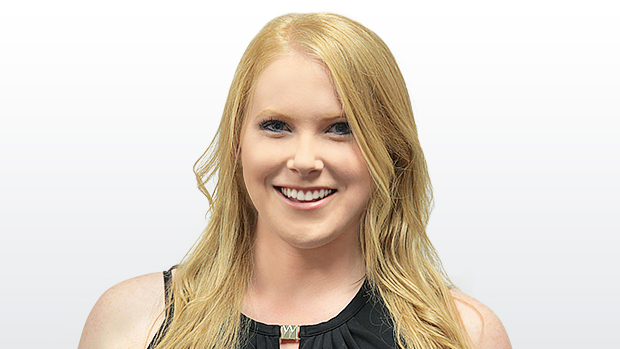 TORONTO – Nazem Kadri has been suspended for the remainder of the Maple Leafs' first-round Stanley Cup playoff series against Boston, a maximum of five games, for cross-checking Jake DeBrusk in the head in Saturday's Game 2.
The ruling came down after Kadri had an in-person hearing with the NHL's Department of Player Safety in New York on Monday morning. Kadri's cross-check of DeBrusk came about in the third period of Saturday's contest, a 4-1 Toronto loss that evened the series with Boston at one game apiece.
It's the second time in as many playoff rounds against Boston that Kadri has been suspended. He sat out three games last April for a hit on Tommy Wingels (Toronto went 1-2 without him).
Before the NHL's decision was made, Leafs' coach Mike Babcock put a contingency plan into action before Game 3 on Monday night, moving William Nylander into Kadri's third-line centre spot between Patrick Marleau and Connor Brown at the morning skate.
That's not exactly how the Leafs' drew up their coveted 1-2-3 punch at centre of John Tavares, Auston Matthews and Kadri, but it's the best option they're left with.
"We've talked about it all year long. Obviously we're in the business of creating as much depth as you possibly can in your organization," said Babcock. "You can talk about it all you want, but injuries [and] suspensions are all part of hockey, so you just have to find a way to be better."
Babcock denied having any expectations of how Kadri would fare at his hearing, equating his impending absence to a player that's been injured and imploring upon his group to "move on."
"The edge for everyone is a little bit different," Babcock said. "But any time you put yourself in a situation where someone else gets to decide your future [it's] probably not a good thing in anything you do in life."
The Leafs' coach has remained neutral on the circumstances enveloping Kadri, neither defending nor vilifying his actions.
Kadri went after DeBrusk right after the Bruins' forward had leveled Marleau with a crushing hit along the boards late in Game 2, yet the emotional buildup to that moment began long before.
DeBrusk and Kadri started jawing at each other on the ice and from the benches in Game 1, and it wasn't long into the first period of Game 2 that their war of words escalated to include fists and offsetting roughing penalties.
Tensions flared further in the second frame, when DeBrusk wasn't penalized for hitting Kadri knee-on-knee. That seemed to incense Kadri, who targeted DeBrusk's face for retaliation after the Marleau hit – a decision that put his fate in the NHL's hands.
In a video explaining their ruling, the Department of Player Safety said Kadri's cross-check wasn't a "hockey play," but rather it depicted, "a player retaliating...by using his stick as a weapon to make forceful and direct head contract."
After the Bruins' morning skate on Monday, DeBrusk said in the wake of the incident he's received messages on social media that haven't been "the nicest" but is refusing comment on Kadri's impending suspension. The 22-year-old did say he felt the hit on Marleau precipitating the incident fell well within the bounds of playoff hockey.
"I was just trying to backcheck on the player," DeBrusk explained. "Originally, I heard a loud noise and I turned to see what happened. He got up, it seemed like he was fine. I wasn't trying to intentionally hurt him. I just turned and looked [at Marleau] and what happened [with Kadri] happened."
The entire case has been a frustrating turn of events for the Leafs. Losing Kadri will hurt the team down the middle, but his teammates also value the unique passion he brings to the lineup.
"He's a guy you like to have in your lineup," said Matthews. "He's obviously gritty; a guy who does it right and he's a pretty big part of this team. He's a guy that plays a competitive, 200-foot game for us and plays both sides of the puck, power play, can obviously score and make plays. We'll need other people to step up."
"I think, instinctively, Naz wears his emotions on his sleeve and cares about the group in this room," added Tavares. "You can see where the emotions got to in sticking up for a teammate. I think the result wasn't what he intended but obviously that's playoff hockey, sometimes it gets to points like that. There's no question he's a guy who plays hard, competes hard."
The same can't always be said of Nylander, which has to change if he's going to succeed in Kadri's place.
The 22-year-old had a terrific Game 1, scoring a goal assisted on by Kadri and being involved all over the ice. In Game 2, Nylander's fire was fully extinguished during a lacklustre performance punctuated by a lazy turnover beside the Leafs' net that Danton Heinen turned into the Bruins' third goal.
Babcock made it clear such lapses can't be tolerated by Nylander, or anyone, if the Leafs are to survive losing one of their most integral pieces.
"[Nylander's] got to play hard. It's real simple," he said. "The team that played the hardest won Game 1. The team that played the hardest won Game 2. I don't think both teams have played [well in the same game] yet. I think you have a chance to have that happening tonight. He just has to compete at a high level with and without the puck."
Maple Leafs projected lineup vs. Boston:
Hyman-Tavares-Marner
Johnsson-Matthews-Kapanen
Marleau-Nylander-Brown
Ennis-Gauthier-Moore
Rielly-Hainsey
Muzzin-Zaitsev
Gardiner-Dermott
Andersen starts
Hutchinson