Kerfoot has reaction, rushed to hospital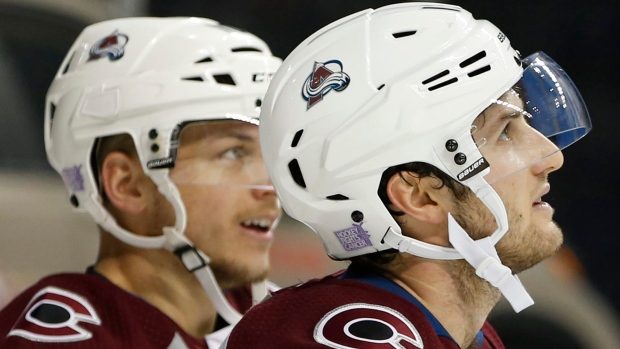 Colorado Avalanche forward Alexander Kerfoot was rushed to hospital Wednesday with an allergic reaction to a food item he ordered in a coffee shop, he wrote in a blog for NHL.com.
He was released from hospital later that day and didn't miss any practices or team functions.
Here is a section of Kerfoot's post from NHL.com:
"As I meandered along the cobblestone streets I saw a quaint coffee shop that looked great. Because of the language barrier, I was having difficulty communicating with the waitress, which is especially troublesome for me because I have a severe nut allergy. I managed to order a sandwich after a fairly involved attempt to confirm that there were no nuts in it. Although she assured me there were not, I think she misinterpreted my question because the pesto sauce contained nuts.
As I felt the reaction coming on, I quickly found the manager and asked him if he thought there were nuts in my sandwich and he confirmed there were cashew nuts in the pesto sauce.
Fortunately, his English was pretty good and he was very helpful in tracking me down a cab and rushing me to the nearest medical facility. In a matter of minutes, I was at the hospital, having an allergic reaction to cashews, unable to speak the native language and without a phone."
In 14 games so far this season, Kerfoot has five goals and four assists with a rating of plus-3.