Kings place F Jokinen on waivers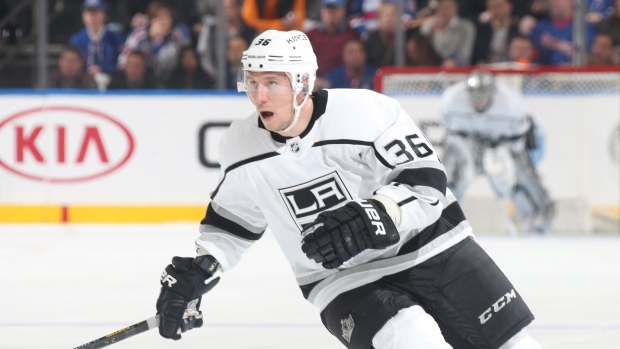 The Los Angeles Kings have placed winger Jussi Jokinen on waivers, just two months after acquiring the veteran from the Edmonton Oilers.
Jokinen, 34, has just one goal and four assists in 18 games with Los Angeles after posting a single assist over 14 contests with the Oilers earlier this season.
The Kings sent forward Mike Cammalleri to the Oilers in that deal, and he hasn't been much better, scoring two goals and adding six assists over 25 games.
Jokinen is making $1.1 million this season and will be a free agent on July 1.
A native of Finland, Jokinen has 187 goals and 365 assists over 923 games with the Dallas Stars, Tampa Bay Lightning, Carolina Hurricanes, Pittsburgh Penguins, Florida Panthers, Oilers and Kings.